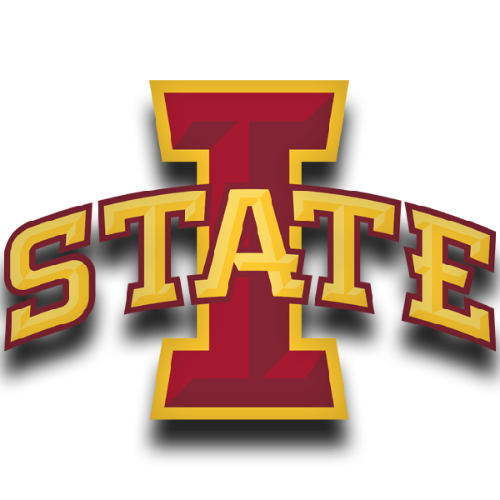 In a COVID-19 world, nothing is a guaranteed win. Oklahoma found that out last week in its second-straight loss to Kansas State. This loss was maybe more surprising because the Sooners went up 28-7 and were up 14 points entering the fourth quarter.
Defense remains a problem for them and the main reason they opened as single-digit favorites against Iowa State at -8.5 on the road with an over/under of 62.5 at betonline.
Offense Never a Problem for Sooners
Offense has never been an issue under Lincoln Riley and that's still the case despite three interceptions from freshman quarterback Spencer Rattler last week. As a young quarterback, he's going to have bad outings and things got away from him quickly against KSU.
But it's not like he didn't carve up the Wildcats in the first half, throwing for 387 yards on 9.4 yards per attempt for the game. Even with turnovers, he's going to rip apart most defenses in the Big 12, if not all.
One of the more impressive things for Rattler is that he's not focusing exclusively on top wideout Charleston Rambo, as six players had between three and five receptions last game.
Maybe the bigger question moving forward is why Oklahoma didn't move the ball better on the ground last game, averaging 3.7 yards per carry. Some of that had to do with Rattler finishing in the negative because of sacks, but neither Seth McGowan nor T.J. Pledger did much out of the backfield.
Cyclones Defense Yet to Show
OU's offense should have no problems passing the ball in this matchup after Iowa State gave up 30-plus points in its first two games. Even though the Cyclones are stopping teams in the trenches, they're getting torched through the air and that's not a good recipe against the Sooners.
If two TCU quarterbacks can combine for 400 yards against their pass defense, that means Rattler will be able to, as well.
The other side of the ball is where Iowa State can stay competitive, which is what happened in last year's meeting. While Oklahoma won 42-41, ISU made things interesting by scoring 20 straight points in the fourth quarter and had a chance to win but it failed on a two-point conversion.
Given that the Sooners just gave up 13.4 yards per attempt to KSU and Skylar Thompson, there's no reason Brock Purdy can't do that despite a slow start to the season, though he looked much better against TCU.
Purdy has started the last two years for the 'Clones, totaling 43 touchdowns and had six total (one rushing) touchdowns in last year's meeting.
Iowa State will likely lean on running back Breece Hall early to see if they can control the pace, but sooner or later, Purdy will have to take over, similar to Thompson for KSU last week.
Purdy hasn't looked great through two games, but he has the experience to put in another fourth-quarter cover against the Sooners.
Our Pick
Iowa State was a couple of points away from a 10 win season in 2019 and though they lost some key offensive talent, Purdy remains and a slew of defensive starters.
To date, after 2 games, the Cyclones have been a disappointment, particularly on the defensive side of the ball. We expected more but it's unlikely this we'll be the week that the defense shines with the mighty Sooners offense coming in.
Oklahoma is 47-2 straight up against Iowa State since 1962 but one of those Cyclone wins came in 2017. That goes along with 10 point Sooner wins in 2016 and 2018 and last years 1 point Sooner win.
Have the Cyclones closed the gap?
Bettors think so. Despite the majority of the action coming in on the Sooners, the line moves from an opener of -9.5 to where it currently sits at Oklahoma -7. That's typically a good indication of sharp, respected action.
Tough spot catching the Sooners off a loss, but we're going to side with Iowa State at +7 or better.
Iowa State + 7 or better