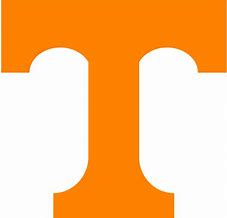 There were Georgia doubters ahead of its game against Auburn and they were quickly quelled after a dominant 27-6 win.
Things are far from over for the Bulldogs before they take the SEC East, as upcoming matchups against Alabama and Florida await.
The hope is that they don't look ahead against Tennessee, opening as -14 point home favorites (now -13.5 on Mon) with an over/under of 45.
Georgia Won by Blowout last 3
When these teams met last year, Tennessee had yet to see improvement under head coach Jeremy Pruitt. Georgia had no problems in that matchup, winning 43-14 and dominating all facets.
This game could be different, not only because Georgia's QB situation is iffy, but also because Tennessee has won its last eight games dating back to an October loss against Alabama.
A lot of that has to do with schedule, but winning eight-straight games is never a bad thing, especially when six of those came in league play.
Can Vols Move Ball?
The question for the Volunteers in this matchup is if they can move the ball after scoring 66 points against two sub-par defenses. Considering Georgia just held Auburn to six points and 216 total yards, it won't be easy.
Quarterback Jarrett Guarantano has been fine through two games, completing 61.1% of his passes for two touchdowns and no interceptions, most of his looks going to top receiver Josh Palmer.
Otherwise, it's been the rushing attack between Ty Chandler and Eric Gray, both averaging more than five yards per carry. 
The problem is that Tennessee averaged 2.4 yards per carry in this meeting last year (made worse by sacks) and Georgia just held Auburn to 1.8 ypc. If that ground game doesn't work, it'll be on Guarantano to put points on the board and that's hard to bet on.
Georgia Offense Not Yet Explosive
Then again, it's not like Georgia's offense is easy to bet on with Stetson Bennett at quarterback. He was better last week, averaging 8.6 yards per pass, and that's kind of all he needs to do.
As long as he doesn't make dumb mistakes, the Bulldogs will be fine because of their rushing game and defense.
They'll likely take a similar approach in every game after rushing for 202 yards on 4.5 yards per carry against Auburn. Tennessee's rush defense has been good through two games, but that's likely because of the opponent. It won't be as easy stopping Zamir White, who is averaging 5.0 ypc, and the slew of backs behind him.
Most Georgia games will likely be ugly this season and that's not going to change in this one. It will control the pace of the game by giving White the ball as much as possible, while its defense tries to limit Tennessee to 10 points or less.
The spread would be higher if Georgia had a better offense because even if they score just 20 points in this game, a cover wouldn't be surprising given how dominant its defense has been.
Our Pick
This is being written on Monday morning. As we continue to dig into this game as the week moves along, it's certainly possible our opinion could change. But our first thoughts, as of Monday morning, are as follows.
This is a huge game for the Vols. Tennessee was a consistent winning program through the 80's, 90's and much of the early 2000's before hitting a stumbling block around 2008.
They managed a couple of 9 win seasons under Butch Jones in 2015 and 2016 before stumbling again.
Last year they went 8-5 and now have an 8 game winning streak dating back to last season. They own wins over South Carolina and Mizu, beating Mizu by a similar score as Alabama.
Georgia has held the upper hand in this series the last 3 years winning by blowout margins. However, between 2011-2016 this series saw some tight games, many decided by a field goal.
This game gives the vols an opportunity to prove they are back. A chance to prove they are ready to be relevant once again. Anything less than a tight game decided late, win or lose, will be a major setback in terms of the Vols progress.
Would have loved to have been able to advise our readers to grab the +14's before they disappear, but they are gone and not likely to return. Still, we think this has the potential to be a good football game and it doesn't help Georgia having ALabama on deck, so we'll take the +13.5 here.
Tennessee +13.5