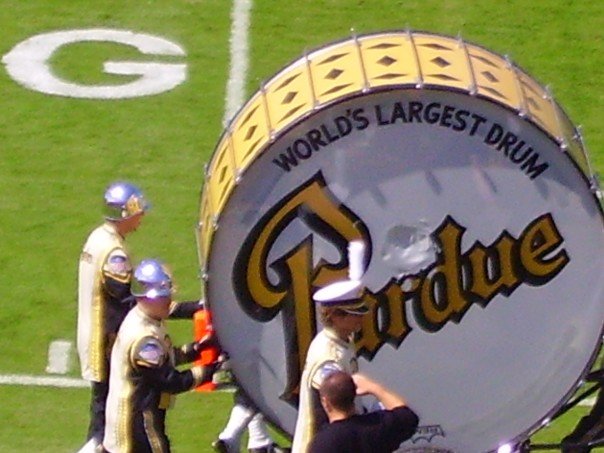 Purdue made it to a bowl in Jeff Brohm's first two years and then quarterback injuries led to a 4-8 record last season. Unfortunately, without a full spring, quarterback could again be an issue and will likely be undecided entering the fall.
Either way, the Boilermakers are hoping to get back to a bowl with an early preseason over/under of 5.5 wins and +400 to 1 odds (betonline) to win the National Championship, only above Illinois and Northwestern in the Big Ten West.
Offense Never Got Going in 2019
Last year's offense never really got going and while the Boilers averaged 393.2 yards per game, that led to just 25.8 points. The hope is that either Jack Plummer or Aidan O'Connell separates in the quarterback battle after both averaged 6.7 yards per attempt last year.
No matter the case, the line will need to play better after the offense managed a miserable 2.9 yards per carry as a team. The plus is that because of injuries last year, a lot of young guys got time and that should help even with a limited offseason.
Five players with starting experience return on the line, though only one of them played all 12 games last year. That experience should at least help the rushing attack, likely led by King Doerue (451 yards, 3.5 ypc) and Zander Horvath (377 yards, 4.8 ypc).
Of course, the talking point of the offense is at receiver where Rondale Moore is back after playing in just four games last year. The playmaker still finished third on the team in receiving with 387 yards, while David Bell (1,035 yards, 7 TDs) did the rest. If those guys can stay healthy, the offense should be a bit more lethal.
Defense Less Than Mediocre
The problem for Purdue is that its defense continues to have trouble reaching mediocre levels after giving up 436.3 yards and 30.6 points per game last season. The addition of new coordinator Bob Diaco could help, but it's worth noting he lasted just one year at Nebraska in 2017. The good news is that a decent amount of talent returns from a group that allowed almost 200 rushing yards per contest.
Tackle Lorenzo Neal is the biggest boost after having to redshirt last year because of injury. Almost everyone else returns on the line, including Freshman All-American George Karlaftis. In what should be a 4-2-5 scheme, the front is fairly deep with linebacker possibly taking some of those linemen, Derrick Barnes included.
Throw in the return of safety Marvin Grant, who was also injured last year, and the players are there to help Diaco improve the group as a whole. The question is if they can stay healthy.
Bowl Game Will Take Some Luck
Unfortunately for the Boilermakers, none of the non-conference games are freebies, even the two home games against Memphis and Air Force. But before those, they have to start the season at Nebraska.
To reach six wins, it's going to take some luck and a bit of improvement on both sides of the ball. Given the difficult schedule, Purdue will likely have to win somewhere on the road, whether that's Nebraska in the opener or somewhere like Illinois or Indiana, it doesn't matter.
The Boilermakers would like to go to a bowl, but improvement is a must because of the schedule. If they can win three of the first five games, they'll at least be in good shape entering the second half against tougher competition.
2020 Purdue Boilermakers Schedule
Sept. 5 at Nebraska
Sept. 12 vs. Memphis
Sept. 19 vs. Air Force
Sept. 26 at Boston College
Oct. 10 vs. Rutgers
Oct. 17 at Illinois
Oct. 24 at Michigan
Oct. 31 vs. Northwestern
Nov. 7 at Minnesota
Nov. 14 vs. Wisconsin
Nov. 21 vs. Iowa
Nov. 28 at Indiana