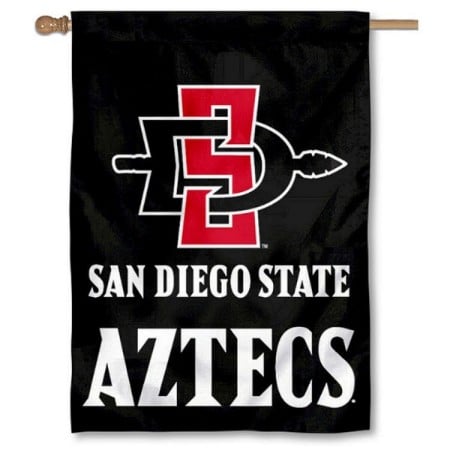 San Diego State was a steady source of winning under Rocky Long, hitting double-digit victories four of the past five seasons. After his resignation, the Aztecs turned to Brady Hoke, who coached the team a decade ago and served as the DL coach last season.
It's not expected to be easy for Hoke, as they opened with an over/under of 7.5 wins and +600 odds to win the MWC, third best in the conference.
The main problem for the Aztecs comes on the offensive end where they averaged 343.2 yards and 21.2 points per game last year. New coordinator Jeff Hecklinski finds himself in a bit of a different role after serving as the Kansas tight ends coach last season.
He'll have to work in a new quarterback with sophomore Carson Baker the expected starter after leading the few spring practices SDSU had.
Three starters return on the line to go with some experienced seniors, so that's at least something that could lead to improvement for the offense.
That said, there's still a long way to go from a group that managed just 3.4 yards per carry as a team last season. Jordan Byrd (355 yards, 3 TDs) is set to take over at running back, but Nebraska transfer Greg Bell could eventually split carries.
Receiver is in a slightly better spot in terms of returning talent with Kobe Smith (691 yards, 4 TDs), Jesse Matthews (633 yards) and tight end Daniel Bellinger (201 yards) a nice trio to build around.
San Diego State's calling card remains the same, especially since Hoke served in a defensive role last season. While coordinator Kurt Mattix worked with Hoke at Michigan, he was the DC at Eastern Kentucky the last few seasons, so this is a step up.
Either way, this defense returns seven starters from a group that was one of the best in the country, allowing 288.7 yards and 12.8 points per game.
Some high-end playmakers are gone, but the base is still intact with studs Cameron Thomas and Keshawn Banks on the line.
Both outside linebackers return, but their main playmaker in the middle will be new, likely senior Kaelin Himphill. The same goes for their lockdown corner, but three starters are back in the 3-3-5 scheme led by corner Darren Hall and safeties Tariq Thompson and Dwayne Johnson Jr.
A bowl game shouldn't be a problem for this team, but reaching the MWC title game will take some work, namely on the offensive end. There is a chance they run through the opening few games with the home game against UCLA possibly being the toughest matchup, though Toledo isn't a free win, either.
Unfortunately, SDSU's biggest test in the West division is Nevada, who they travel to at the end of September. More importantly, the Aztecs avoid both Boise State and Air Force from the Mountain division, which is a big bonus.
Looking at the schedule, it makes sense that they could finish with double-digit wins, but it's hard to forget how last year's offense looked and while a new coordinator helps, they also have a new quarterback and new head coach. Reaching eight wins is unlikely to be as easy as it looks considering Hoke hasn't been a full-time head coach since 2014. 
2020 San Diego State Aztecs Schedule
Sept. 5 vs. Sacramento State
Sept. 12 at Toledo
Sept. 19 vs. UCLA
Sept. 26 at Nevada
Oct. 3 vs. UNLV
Oct. 10 at Utah State
Oct. 17 at Wyoming
Oct. 24 vs. San Jose State
Nov. 7 vs. Colorado State
Nov. 14 at BYU
Nov. 21 at Fresno State
Nov. 28 vs. Hawai'i