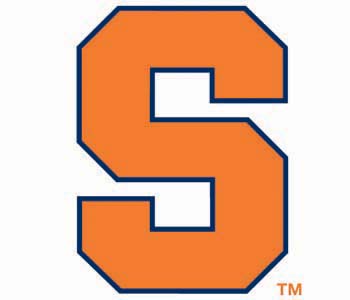 Last season was a bust for Syracuse who finished 5-7 despite opening the season as a contender near the top of the ACC standings. That momentum quickly disappeared and while the Orange bring in some new coordinators, that doesn't change their outlook.
They had an early preseason over/under of 5.5 wins with +1000 to 1 odds at betonline to win the National Championship, again placing them near the bottom of the Atlantic division.
While Syracuse figured some things out en route to two late wins against Duke and Wake Forest, the offense was far from consistent. The hope is that new coordinator Sterling Gilbert continues improvement as he has experience working under Dino Babers.
Tommy DeVito Returns at QB
Tommy DeVito looks set to start under center as his competition remains lacking. He was sacked 44 times last year, though he at least managed 19 touchdowns and five interceptions on 7.0 yards per attempt.
Due to injuries, the line never really gelled and it was an issue all season. The good news is that a lot of young guys got experience last year and if everyone can stay healthy, the returning starters should lead to improvement. If that happens, the offense should be more consistent and improve on its 28.3 points per game.
Helping DeVito is a mostly new class of receivers led by Taj Harris (559 yards) and tight end Aaron Hackett (23 receptions, 6 TDs). Outside of those guys, the returning talent is pretty bare with running back also inexperienced as Abdul Adams (336 yards) is expected to lead the backfield. 
Poor Defense Likely Does Not Improve
The problem is that there's no guarantee the defense improves after allowing 464.1 yards and 30.7 points per game. That's where new coordinator Tony White comes in to help usher in a new 3-3-5 scheme. On one end, the defense loses about half its starters, but returning starters usually don't help as much in a new scheme.
If Syracuse's top players can step up in the new system, that could lead to improvement. Tackle McKinley Williams is back from injury, while safety Andre Cisco and corner Ifeatu Melifonwu could play at the next level if they put in quality campaigns.
The same goes for end Kingsley Coleman, who has never been a full-time starter for Syracuse. Experience helps, but bringing in a new scheme without a full offseason will be difficult.
3 of First 4 Games on Road
Babers has had trouble keeping his team at the top of the standings and it's hard to see this squad making a significant jump. Despite having a workable schedule, getting three of the first four games on the road isn't going to help, especially with the weird offseason.
Given last year's inconsistencies, there are no guarantees on the schedule, at least in ACC play. To reach six wins, it may take a road win or two unless they plan on beating teams like Louisville or FSU at home.
Sure, trips to BC, Rutgers and Western Michigan are winnable early in the year, but with new coordinators, it wouldn't be surprising if the Orange got out to a slow start. 
2020 Syracuse Orange Schedule
Sept. 4 at Boston College
Sept. 12 at Rutgers
Sept. 19 vs. Colgate
Sept. 26 at Western Michigan
Oct. 3 vs. Louisville
Oct. 17 vs. Liberty
Oct. 24 at Clemson
Oct. 31 vs. Georgia Tech
Nov. 7 at Wake Forest
Nov. 14 vs. NC State
Nov. 19 vs. Florida State
Nov. 28 at Pittsburgh