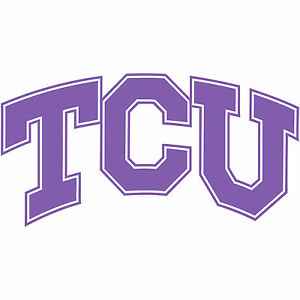 TCU's lack of an offense and overall consistency led to no bowl game and the first time Gary Patterson failed to reach six wins since 2013. That's the main reason he reshuffled some of his staff, hoping to get back to a bowl.
Bookmakers are expecting things to go a tad better for the Horned Frogs with an early preseason over/under of 6.5 wins with +250 to odds at 5 dimes to win the National Championship, placing them in the middle of the Big 12.
Jerry Kill to Oversee Offense
Maybe the biggest change for the team is that Jerry Kill will oversee the offense as an assistant to Patterson. He's not the full-time coordinator, but he'll undoubtedly change some things for Sonny Cumbie, who has led the offense since 2017.
Of course, the only way TCU can improve last year's offense is if quarterback Max Duggan takes another step in his second year after tossing 15 touchdowns and 10 interceptions on 6.1 yards per attempt.
Sure, he also ran for 555 yards and six touchdowns, but it's hard to win consistently in the Big 12 without a passing offense. It doesn't help that top receiver Jalen Reagor left for the NFL, meaning someone else has to step up like Taye Barber (372 yards) or Tevailance Hunt (308 yards). 
Unfortunately, the rushing attack will also look new because not only are the top running backs gone, but the line returns just one full-time starter with only two other guys having starting experience. The ground game was why TCU stayed respectable last year and if that takes a hit, the offense could struggle even if Duggan improves. 
Defense Hopes to Improve
The big thing for TCU is to get back its defensive prowess under Patterson after a mediocre campaign, allowing 26.4 points per game. The numbers aren't terrible, but when you look at it on a game-by-game basis, they had some really bad outings.
The good news is that the defense returns more talent with guys like Corey Bethley and Terrell Cooper back on the line along with a couple others who are back from injury.
Garret Wallow should be a force at linebacker in his senior season and the secondary should be fine despite losing key pieces. Safety Trevon Moehrig highlights the back end, but corner Noah Daniels is back from injury and Kee'yon Stewart started half of the games last year.
If the defense doesn't have the same slip ups like against SMU and Iowa State last year, a return to a bowl should be in sight.
7 Wins Won't be Easy
That said, things are difficult from the jump for the Horned Frogs with two of their first three games being non-conference trips against decent opponents. It doesn't help that they get what should be an improved OK State squad in their first Big 12 game.
TCU would do itself well if it won at least two of those first four games because a late-season stretch of Oklahoma, ISU and Texas could be troublesome.
Even then, it's not like trips to WVU or Baylor can be considered wins. The Frogs could be set for a bowl, but reaching seven wins won't be easy unless their offense takes another step and the defense doesn't repeat last season's issues.
2020 TCU Horned Frogs Schedule
Sept. 5 at California
Sept. 12 vs. Prairie View A&M
Sept. 26 at SMU
Oct. 3 vs. Oklahoma State (early preseason line TCU +1)
Oct. 10 at West Virginia
Oct. 17 vs. Kansas State
Oct. 24 at Baylor
Oct. 31 vs. Oklahoma
Nov. 7 vs. Iowa State
Nov. 14 at Texas
Nov. 21 vs. Texas Tech
Nov. 28 at Kansas