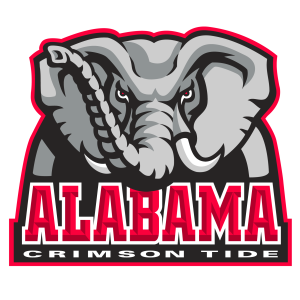 Alabama didn't cover its opening game against Missouri, but it still was business as usual for Nick Saban's team. The same couldn't be said for Texas A&M, which barely got past Vanderbilt in a 17-12 win.
And so, the Crimson Tide opened as -17.5 point home favorites for this matchup with an over/under of 53.5 points AT Betonline and MyBookie.
A year ago, this game was all about offense in a 47-28 Alabama win. The Tide did whatever they wanted, but also the Aggies got consistent production from Kellen Mond, who threw for 264 yards and ran for another 90.
Mond is the most-experienced quarterback in this game and is the main reason to back the underdog.
Aggies Can't Turn Ball Over
Despite scoring just 17 points in the opener, A&M still averaged 6.9 yards per carry. The main reason Vandy had a chance is because A&M fumbled it three times, something that may not happen again this season.
Mond didn't stand out, but he's in his third year of starting for the Aggies and experience should eventually help in this weird season. To cover this game and maybe have a chance for an upset, Mond needs to put in a huge performance, something that didn't happen against Vandy.
While running back Isaiah Spiller did whatever he wanted, Mond struggled a bit with a newer receiving corps led by Caleb Chapman and Jalen Preston, both sophomores.
Aggies Defense Key
If A&M wants a chance for a straight-up win, that will come on the defensive end because Alabama usually dominates that side of the ball. In last year's game, Tua Tagovailoa threw for four touchdowns and the Tide ran for 5.0 yards per carry.
The Aggies only gave up 12 points in their first game, but that's mainly because they faced maybe the worst offense in the SEC. This is a different animal, especially on the trenches.
The Crimson Tide didn't do anything spectacular in their first game, but they didn't need to. Running back Najee Harris, who is expected to be the focal point of the offense and had 114 yards in last year's matchup, ran for 98 yards on 5.8 yards per carry against Missouri.
He'll likely be given the ball early and often, and as long as he goes for more than five yards per carry, A&M could have some trouble.
Mac Jones Fills QB Void
As for quarterback Mac Jones, he did everything that was asked of him in the first game, averaging 10.4 yards per attempt with Jaylen Waddle and DeVonta Smith each catching eight passes. 
Tagovailoa is no longer around, but Jones looks competent enough to lead Alabama to around 40 points per game. The main thing going for A&M is that Mond has the experience and talent to keep his team competitive, especially with a spread almost at 20 points.
Then again, the Tide dominated as usual on the line in their first game, limiting Missouri to just 2.0 yards per carry. Mond may have the experience, but it may not matter if Alabama dominates the line of scrimmage on both sides of the ball.
Our Pick
Well, one would expect that the Aggies are a notch better than they were last season, loaded with returning starters and Mond behind center.
While the Tide are always good, they did lose some key talent so perhaps they are down just a tad.
The last two games these two played, Bama won by 19 and 22 and the margin of victory historically is around 18 points when these two meet, going back to 2012.
So, not a lot to sink our teeth into here. However, if A&M can show improvement this week and partially live up to their pre season billing, they can make a game of this and hang within the spot.
Texas A&M +17.5