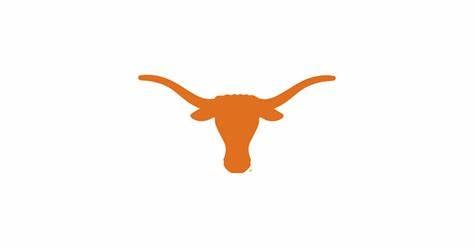 Both Texas schools enter Big 12 play undefeated, but there's only been one game and they're far from being on equal footing. Texas is projected to battle Oklahoma at the top of the standings and opened as a sizable -17 point road favorite against Texas Tech with an over/under of 69 points.
The over/under in this game is huge because Texas Tech still doesn't play much defense. The Red Raiders gave up 572 passing yards in their first game and almost lost to FCS school Houston Baptist.
Ehlinger To Air It Out
While they won 35-33, that's not saying much when Houston Baptist lost 57-31 the prior week against North Texas. This is going to be a numbers-padding game for Texas QB Sam Ehlinger, who has slight hopes to compete for the Heisman.
Ehlinger opened his senior season in nice form, tossing for 426 yards and five touchdowns on 12.6 yards per attempt in a 59-3 win against UTEP. Given Tech's early defense, Ehlinger could reach similar numbers in this matchup.
In last year's meeting, a 49-24 Texas win, Ehlinger threw for 348 yards and ran for another 83. He didn't really run in the opener because he didn't have to and he may take that approach against weaker competition this season.
Passing the ball is sometimes the easiest thing to do when you have a stocked receiving core which was led by Joshua Moore and Tarik Black last week. This also doesn't include a potent rushing attack between Keaontay Ingram and Roschon Johnson.
This offense put up 59 points in the first game and could come near that number against an equally bad defense.
Defense Not a Tech Strength
There aren't many numbers that support Tech on the defensive side. It's almost always been a weakness for this team no matter the coach and they never changed that sentiment last season.
The lone chance the Red Raiders have of covering will be their offense, which probably should've scored more than 35 points against Houston Baptist, mainly because they had 624 total yards.
The Raiders moved the ball early in last year's meeting, scoring 21 points in the first half, but they ended with just 24. While inconsistent, the Texas defense had its moments last season, but it's hard to get a good read on them after facing UTEP in the opener.
There's no question Tech will have some success in this game, but the question is how much success.
Tech Attempted 52 Passes 1st Game
The Raiders will sling it plenty with Alan Bowman at quarterback after he attempted 52 passes in the first game, going for 430 yards and a couple touchdowns. Jett Duffey attempted 58 passes in last year's meeting and Tech lost by 25 points if that says anything.
While they have a decent ground game behind SaRodorick Thompson, the only way to stick with that is if the defense can stop Ehlinger, which isn't something to count on.
Most people will bet the favorite in this game given last year's result and how Texas Tech played in its first game. However, it's not like the Texas defense was dominant last season, almost giving away a game to Kansas.
Our Pick
This is a series that generally sees a scoreboard explosion. In fact, quickly looking at games going back to 1985, most games had 50, 60 points or more scored.
What we also see, is that in about 25 of those 35 games, had you given Tech +18.5 points, they would have covered 25 of those games.
the results from last week for these teams should provide us with some additional value on the Tech side here. I wouldn't give last weeks results too much weight.
The public is all over Texas here and has pushed this number from -15.5 to -18.5. We're content to sit back and potentially see that number rise even more by kickoff, at which point, we'll back Tech plus as much as we can get.
An explosive offense will always be dangerous as a large underdog.
Texas Tech +18.5 or more