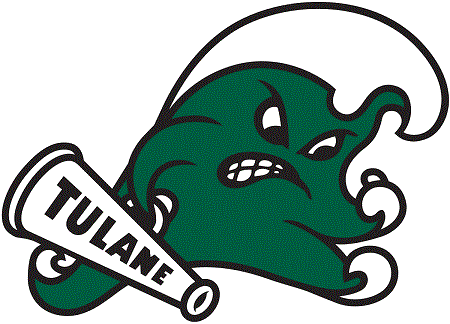 Tulane at Tulsa
Tulsa opened as a 6 or 6.5 point favorite over Tulane depending on the sportsbook with a total of 53.5. As of early in the week over 80% of the action is coming in on Tulsa.
Tulsa sits at 4-1 overall and 4-0 in the AAC which puts them very much in the thick of things in the AAC.
Tulsa trailed SMU 24-7 at the half last week before storming back and scoring 21 unanswered points to notch a 28-24 win.
Tulane, after starting off 2-4, has rattled off 3 straight wins to reach 5-4, including last weeks 38-12 win over Army.
We think the Green Wave are a live dog in this spot. While our model has Tulsa on top by 11 using data from the entire season, when just using data from the last 4 games it has Tulane winning outright. That can be a good indication of current form.
Tulane is also one of the better teams in the nation in terms of yards per rush differential. If you run the ball well, and in turn, stop the run well, you'll likely be in every game. While both of these teams do this well, Tulane does it better.
In fact, Tulane ranks 8th in the nation among teams that have played at least 4 games with a differential of +2 (5.3 for and 3.3 against). Tulsa not too shabby either, ranking around 40th at +0.6 (4.2 and 3.6).
Teams with a differential of +2 or better have been a 62% play against the spread this year and are profitable every year. That percentage increases when these teams are underdogs, such as Tulane is tonight.
Just about every way we have of making a number on a game has this line around 3 or 4 in favor of Tulsa. So, some value with the dog here for sure.
We'll go ahead and go against the public here (always a positive) and back the visiting Green Wave in what has the potential to be a good game decided late.
Tulane +7