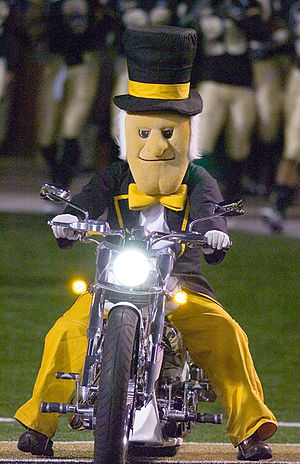 Wake Forest will host Virginia Tech Saturday in a game that kicks off at 3:30 pm est. Virginia Tech opened as a -7 point road favorite at some shops and was bet up to as high as -10 by Wednesday.
As of this writing on Thursday, Tech is an -8.5 point fav with a total of 68 at betonline and BetAnySports.
COVID Football Handicapping
If any team illustrates just how difficult it is to both play college football in 2020 as well as handicap it, it would be Virginia Tech.
The Hokies were hit with a COVID outbreak a month ago, playing NC State with 23 players missing. Players have gradually returned each week as the number missing last week was down to 13.
This week, just about everyone will be back, but is that a positive or a negative? Many players who have missed, weren't able to practice. Will they be able to pick up where they left off?
How valid are the stats for Virginia Tech, that handicappers rely on? How accurate, for example, is our score prediction model considering Tech was missing so many starters?
These are difficult question to answer. On the one hand, it's not like the players who DID play were plucked off the street to fill in. They were also highly recruited kids, more than likely  every bit as good as the players the replaced.
Our Model Likes Wake Forest
We bring these questions up because our model, and many other predictive methods we use, point towards Wake Forest as being worth an investment this week.
So much so, that we almost sent out Wake Forest as a Key Release yesterday when the number as sitting at Wake Forest +10.
Make no mistake, this is a type of a set up that is unprecedented for football handicappers. Sure, we have to deal with injuries every week and stay on top of the health of all teams but nothing that every approached the craziness we're seeing this year.
With all of that said, we're going to go with the Demon Deacons here and we'll consider putting it out as a Key Release if the number reaches +10 again.
Wake Forest +9
Possibly a Key Release at +10 or better