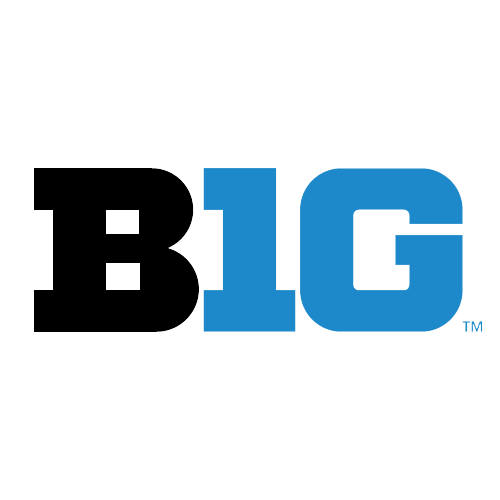 Ohio State lost its quarterback but that doesn't stop it from being the favorite to win the Big Ten. The Buckeyes are still stacked at every position and will again be the team to beat with an over/under of 11 wins. Wisconsin is next in terms of odds and you can get them at +600 at some places to win the conference.
There's plenty of value if you bet against the Buckeyes, but they've won the last four conference titles and Ryan Day still hasn't lost a regular season game as head coach in two years. 
Ohio State
Last season: 7-1, 5-0 in Big Ten
Justin Fields is gone, but given the other returning talent, no one thinks that will matter. CJ Stroud is slated to win the quarterback job and has the sixth-best odds to win the Heisman at +1400. Of course, even if offensive lineman Thayer Munford was quarterback of Ohio State, he would be in the top 10 for Heisman odds. Still, Stroud is a top recruit and already drew rave reviews in the spring game.
It helps that top receivers Chris Olave and Garret Wilson both returned with running back Master Teague, while the offensive line should again be one of the best groups in the conference. Even if Stroud completes 50 percent of his passes, the offense should be able to run the ball on most opponents. There are questions at some spots on the defense, but with Haskell Garrett and Zach Harrison on the line, not many opponents will get the opportunity to exploit weaker spots.
Wisconsin
Last season: 4-3, 3-3 in Big Ten
Last season was weird and that's most evident in Wisconsin's record. At one point, the Badgers looked like one of the best teams in the country, opening with two huge wins against Illinois and Michigan. And then everything fell apart, whether it was because of COVID or just that Graham Mertz wasn't as good as some thought. But add a full offseason for Mertz and there are reasons to think Wisconsin will again be near the top of the standings.
With Mertz, the Badgers could have one of the best quarterbacks and offensive lines in the conference to go with a hopefully better receivings corps of Kendric Pryor and Danny Davis. Running back Jalen Berger is also expected to breakthrough after averaging 5.0 yards per carry last season. Throw in a defense that returns eight starters from a group that allowed less than 20 points per game last season and there's a chance Wisconsin could upend Ohio State if it gets the opportunity and at +600, it's worth a shot.
Iowa
Last season: 6-2, 6-2 in Big Ten
It makes sense to go with a West division team unless you really think Ohio State will fall off this season. The Hawkeyes have the third-best odds to win the conference, mainly because they closed last season with six-straight wins. Quarterback Spencer Petras is back for another year after leading that winning streak, though he managed just 6.4 yards per pass, a poor number in college. Iowa is more about its ground game behind Tyler Goodson, who had 762 yards and seven touchdowns last season. As long as he can find room to run, this offense will be fine.
The problem is that the Hawkeyes lost a couple players at every level on the defense and while this group is usually good, they're not going to be the best in the Big Ten. That'll likely lead to a couple losses and even if they get to the title game, it's hard to see Petras being enough to win it, no matter the opponent.
The Rest
There will always be people who bet on Michigan to win the Big Ten, but at +1800, it almost seems like a lost bet before the season. The Wolverines are hyped every year and then they eventually lose their biggest games, though last year they lost the majority of their games en route to a 2-4 record. As always, they have talent, but Jim Harbaugh has never been able to do anything with it.
Penn State has better odds to win the conference at +900 at some places and that's mainly because of quarterback Sean Clifford. If you like betting on experienced quarterbacks, the Nittany Lions may be the play and while they had a losing record last season, they won their final four games.
Indiana was last season's surprise and gave OSU one of its biggest tests, but quarterback Michael Penix is returning from an ACL injury and it's still hard seeing the Hoosiers winning the Big Ten. Maybe they'll get a couple upsets, but winning the East division and then the conference is a tall order.