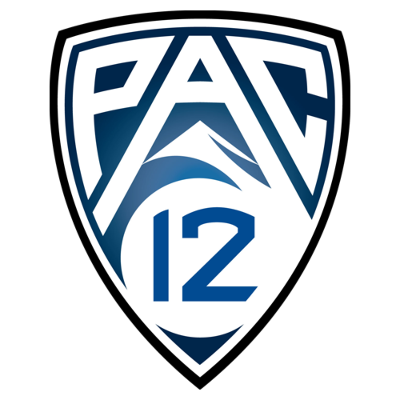 PAC -12 2021 College Football Preview
Oregon beat USC in the Pac-12 title game last year and ended the season 4-3 overall with a 3-2 record in the conference.
Clearly, it was a weird season. There hasn't been a dominant team in a while in the Pac-12 and that continues this year without one standing above the rest. Unlike other conferences, there are five teams that seem to have a decent shot to win the title with a firm upper and lower echelon.
This season, that may be more prevalent as all the top teams seem to have favorable schedules with five home games compared to four on the road.
Oregon
Last season: 4-3, 3-2 in Pac-12
The Ducks are the favorite to win the conference again, but two late trips to Washington and Utah stand in the way. Surprisingly, it's their defense that may be the stronger side of the ball with a stocked linebacking corps that includes Kayvon Thibodeaux and Noah Sewell. Those guys will be the anchor for what should be an improved defense after posting mediocre numbers last season.
Offensively, things aren't guaranteed with Boston College transfer Anthony Brown set to start at quarterback. He got some time in the final couple games last season and while this is a better team than what he had at BC, it wasn't like he was an all-conference player.
That said, the players around Brown are tops in the Pac-12. CJ Verdell and Travis Dye are one of the best one-two punches out of the backfield in the country and they'll run behind a stout offensive line. This team has pieces, but as seen in the +260 odds to win the conference, they are far from dominant.
Washington
Last season: 3-1, 3-1 in Pac-12
The Huskies played four games last season, which is just weird. Similar to Oregon, they're based around what should be an elite defense with the hope the offense does enough to get them to the top of the standings.
A lot of that depends on the quarterback, where Dylan Morris has the edge over Sam Huard. Morris didn't do much in four games last season, tossing four touchdowns and three picks on 60.9% completion.
The best part of this offense is the line and as long as Morris doesn't have a turnover problem, the line should be enough to move the ball on most Pac-12 competition.
Getting Oregon at home helps, as does a favorable schedule that sees Washington escape both USC and Utah.
In fact, Washington's defense is probably enough to beat most teams on its schedule, especially early in the season when Morris is still figuring things out. The Huskies are around +350 to win the Pac-12, but it's not like the Ducks have a massive edge anywhere on the field except maybe at skill positions.
USC
Last season: 5-1, 5-0 in Pac-12
The Trojans don't have the same consistency as the other teams because of their defense, but they may have more upside than any of the others. That's because quarterback Kedon Slovis is entering his third season and should be better than what he showed last year.
With Drake London and Bru McCoy at wide out, there's no question Slovis has the guys around him. It'll be up to the offensive line to keep him clean and then the defense to at least be respectable. If all goes to plan, this could be the best offense in the conference and as long as the defense is competent, a title is there for the taking at +400 odds.
Arizona State
Last season: 2-2, 2-2 in Pac-12
The Sun Devils are getting a ton of hype going into the season, mainly because quarterback Jayden Daniels is another guy entering his third year as starter. He's slightly behind Kedon Slovis in terms of Heisman odds and maybe most relevant for these teams is that ASU hosts USC.
On the downside, ASU also has trips to Utah and Washington, making a title run a tough bet. Daniels could be awesome and the defensive front could dominate, but their schedule presents more problems than the other top teams, especially since they have similar +500 odds to win it all as Utah.
Utah
Last season: 3-2, 3-2 in Pac-12
Utah always seems to fight near the top of the standings under Kyle Whittingham and that shouldn't change this season. The Utes added Baylor transfer quarterback Charlie Brewer to lead a talented group behind one of the better offensive lines.
If Brewer is better than Jake Bentley and closer to the levels of Tyler Huntley, this team will be in business. That's because Utah's defense is always near the top of the rankings and should be again behind stud linebacker Devin Lloyd.
They have a tough back-to-back early in the season and if they can get at least one win from USC and ASU, they'll be a threat to both in the standings.
No one else stands out to win the conference. UCLA has better odds than the bottom tier of teams, but betting them right now feels like throwing money away. This conference will be decided by the top five teams and any one of them could win it.