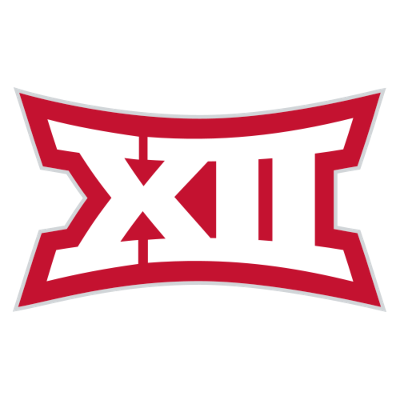 Big 12 2021 College Football Preview
It seems like Oklahoma always loses at least one game and knocks itself from the College Football Playoff discussion, but it has quietly won six-straight Big 12 titles. That's better than the likes of Alabama and Ohio State in their respective conferences, yet the big one has eluded them.
Still, the Sooners aren't overwhelming favorites to win the conference this season, listed at -180 at some places. Given that they've won the last six, it'd make more sense if they were closer to -300.
The main reason for that lower number is Iowa State, who returns a bevy of talent including its quarterback. Everyone else in the conference can pull off an upset (except Kansas), but none of them are likely to make the conference title game and then take down Oklahoma.
Iowa State had a chance last season, finishing with a better Big 12 record, but it was still overpowered in the final despite a close 27-21 result.
Oklahoma
Last season: 9-2, 6-2 in Big 12
In his second season, Oklahoma quarterback Spencer Rattler is the favorite for the Heisman. Playing in Lincoln Riley's offense, that kind of comes with the territory, as he didn't do anything previous quarterbacks didn't do last season.
But add another season under Riley and maybe Rattler can be the next Kyler Murray or Baker Mayfield. Maybe. In 11 games last season, he had 28 touchdowns and seven interceptions to go with 9.6 yards per attempt. Add a couple games with some improvement and he could be near 40 touchdowns and 10.5 yards per pass. 
Kennedy Brooks returns after sitting out last season, while Tennessee transfer Eric Gray joins him in the backfield. Mike Woods, formerly at Arkansas, should boost the receiving corps, and while the offensive line may have some questions, it's not expected to be a major concern.
Maybe even better is that the defense turned into a respectable group in the second half of last season and with a good portion of those players back, more success could be had on that end.
Iowa State
Last season: 9-3, 8-1 in Big 12
Revenge is on the mind of the Cyclones, but it's going to take more than a mindset to win the Big 12. Quarterback Brock Purdy's numbers fell off slightly last season, namely 7.5 yards per pass, and he threw three picks in the conference title game.
He'll be a four-year starter who averaged 10.2 yards per attempt in his first season. Helping Purdy is that almost everyone returns from last year's group.
That includes running back Breece Hall, who has similar odds as Purdy to win the Heisman, receiver Xavier Hutchinson, tight end Charlie Kolar, and what should be one of the best offensive lines in the Big 12.
It's the same situation on the defensive end where they allowed 21.4 points per game last season. At times, they were suffocating, holding K State scoreless and West Virginia to six points.
The issue is that the Cyclones travel to Norman for a late November matchup. There's a chance they still make the title game with a loss there and at roughly +275 odds to win the conference, they definitely have a chance.
The Rest
You could single out any of the other teams, but it's hard to see any of them putting enough together to make the title game and then beat Oklahoma.
With Rattler and a good defense, Oklahoma should make the title game, so you have to take into account whoever you bet likely has to beat the Sooners. Iowa State has the best chance to do that with its returning talent, while everyone else is a bit iffy.
Texas has the third-best odds to win the conference with Steve Sarkisian now at coach, but he has to find a new quarterback and they travel to Iowa State in addition to the Red River Showdown.
It's probably a better strategy to bet someone else on longer odds like TCU, who at least has its quarterback in Max Duggan. Oklahoma State is in that same situation with Spencer Sanders at quarterback, but again, Oklahoma has won the last six conference titles.
In order to break that streak, these teams need elite play on both sides of the ball. For now, only one other team is expected to fit that bill and it's Iowa State.