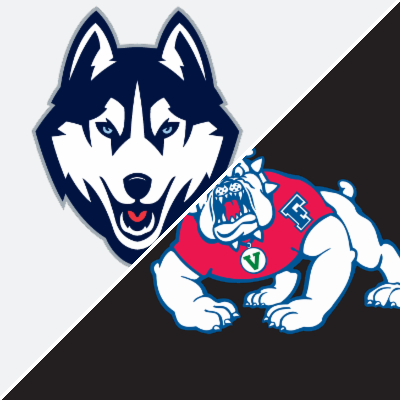 UCONN vs. Fresno State
Fresno State will host the UCONN Huskies to kick off the college football season on August 28th with a game scheduled for 2pm EST and televised on the CBS Sports Network.
Fresno State is a whopping -27.5 point favorite in this game with a posted total of 62.5 and those odds are available at BetUS (best credit card acceptance rate in the industry)
Fresno State was 3-3 last season. They dropped their opener and then rattled off 3 straight wins before COVID canceled consecutive games against San Jose and San Diego State. When they finally got back into action they dropped their final two games.
UCONN DID NOT PLAY IN 2020
UCONN on the other hand did not play a single game in 2020. COVID killed their season. That combined with that fact that UCONN was 2-10 the last time they did play, which was 2019, are the reasons we have a 27.5 point spread.
Consider this. In the 2019 season, UCONN's last, they lost 7 games by 26 points or more. They even lost to UMASS by 21 points! When you take that into consideration, it might be expecting too much for UCONN to travel across the country and be competitive in this game.
Still, we think -27.5 is a big number to cover for a Fresno team that lost to 2-5 New Mexico in it's final game last year, 49-39.
One strategy we like to employ early in any college football season is to look for spots to take big underdogs in the 1st quarter and 1st half of games. Often times these big dogs will hang around and compete for a quarter or two, before being worn down and eventually collapsing.
Rather than making a 1 unit wager on the game, we'll divide that 1 unit by 3 and make 3 separate small wagers, all on the dog. We'll employ that strategy here.
UCONN + for the 1st quarter
UCONN + for the 1st half
UCONN +27.5 for the game
As of this writing in mid August, no 1st quarter or 1st half lines are available.