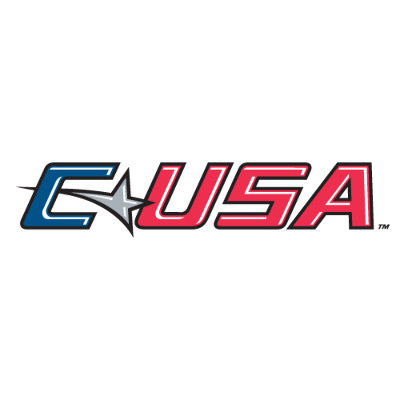 Conference USA 2021
College Football Betting Preview
There's rarely a dominant team in C-USA that is the favorite every season and this year that remains the case. There's an upper echelon, but the teams at the top are far from dominant. UAB won the title game last year after finishing 3-1 in conference play.
This year, at some books, there are three teams with the same +300 odds to win the conference (UTSA, UAB, Marshall)
Marshall
Last season: 7-3, 4-1 in C-USA
If it weren't for a new coach, Marshall would probably be the hands-down favorite in the weaker East division. There isn't one standout quarterback in the conference, but Grant Wells at least brings experience after tossing 18 touchdowns and nine picks last season.
There are questions in the offense, but as long as Wells doesn't regress, the Thundering Herd should average close to 30 points per game again. The more important side of the ball is where they'll win the conference, as eight starters return from a defense that allowed 13 points per game.
Their high-end talent is gone, but that doesn't mean they'll allow more than 20 points per game with so many returning starters. Overall, the schedule is workable outside of back-to-back tilts against FAU and UAB late in the season.
UAB
Last season: 6-3, 3-1 in C-USA
There are some books with UAB listed as the favorite having won three-straight West division titles. The Blazers don't stand out in one area, but the offense has a chance to see some gains.
The first step is for quarterback Tyler Johnston III to stay healthy after backup Bryson Lucero threw seven touchdowns and eight picks last season.
Fortunately, the line should again be dominant in the conference and running back DeWayne McBride looks headed for a huge season after averaging 9.3 yards per carry on 47 totes as a backup last year. Their defense is always one of the best in C-USA and even with some personnel losses, there's no reason to doubt them.
UTSA
Last season: 7-5, 5-2 in C-USA
UTSA almost took down UAB early last season and then a 24-3 loss to FAU meant they finished second in the division. Now, home against UAB and without Marshall or FAU on the schedule, the Roadrunners are in play to steal the conference.
Most of the offense returns including quarterback Frank Harris, who posted 12 touchdowns and six picks last year, though running back Sincere McCormick (1,467 yards, 5.9 ypc, 11 TDs) is arguably the most important player on the team. The defense should be stout with the majority of starters returning from a group that saw noticeable gains last season.
The Rest
There are reasons to bet against the top three, as it's C-USA and anything can happen. Still, UAB has annually been one of the better teams in the conference and the others have the talent to win it all.
Florida Atlantic would be a legitimate dog at +1000, but a trip to UAB hurts its chances to overtake Marshall in the division.
It's a similar situation for Western Kentucky, also at +1000, as it opens C-USA play with UTSA and then closes with back-to-back games against Marshall and FAU. The best strategy to betting C-USA may be to take the best quarterback and then go from there.