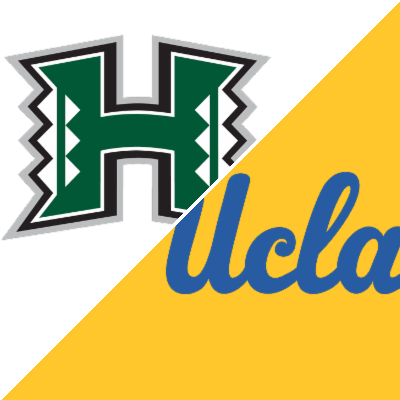 UCLA will host Hawaii in their 2021 college football opener on August 28th. The game kicks off at 3:30 pm EST in the Rose Bowl and can be seen on ESPN.
UCLA opened as a -9 point favorite back in June at BetOnline. Bettors have pounded the Bruins ever since, making them a -17 point favorite as of this writing on August 9th. Now that, my friends, is a big line move!
Bettors are likely keying on that fact that the Bruins are loaded with returning talent, 10 returning starters on both sides of the ball in what most college football insiders feel is Chip Kelly's best team to date at UCLA.
They'll be facing a Hawaii team that had it's moments a year ago. They beat good Fresno and Nevada teams and were competitive against Boise and San Jose. They also beat Houston in the New Mexico Bowl.
UCLA Should Control Game
But UCLA should control this game. They're far superior on the ground, on both sides of the ball. Hawaii is going to throw the ball and do little else. They may have some success through the air based on last years UCLA pass defense, bit it likely won't be enough.
If you took UCLA -9 with the openers, congratulations, you are a sharp bettor. Heck, if you took -10, you get an award too.
If you took UCLA -11, -12, -13 and even -14, well, ok, you still saw some value in those numbers, particularly the -11 and 12's.
If you go out and play UCLA -17 or more, you should go to your local tattoo parlor and get sucker tattooed right on your forehead. Regardless of the eventual outcome.
Sure, the first week of any season, after the lines have been sitting there for over a month, is always a little tricky, but there will be hundreds of opportunities to play games this season where you can concentrate on getting the best number possible on a game.
No Value Left on Bruins
In this game, that's only possible if you're on Hawaii. If the number continues to rise, we could very well become interested.
The Bruins likely win this game going away. But as you get into the higher double digit spreads, you always have to be leary of those back door covers.
Our model sees a 10 point margin. We disagree and think UCLA definitely rewards early bettors and may even reward the late ones.
This is a pass for us unless the number continues to rise, at which point we'd consider Hawaii.
Check out the best book for credit card deposits – BetUS