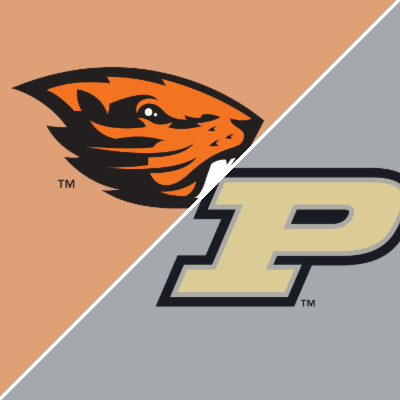 Oregon State at Purdue
Purdue will host Oregon State to get things rolling in 2020 in a game that is scheduled to kick off at 7 pm EST and can be seen on FOX SPORTS. The Boilermakers are -7 point favorites with a total of 65.5 at GTBets Sportsbook.
One can't help but notice the similarities between these two programs over the last decade or so. Neither team has done much winning. Yet, both have played some competitive football against the top teams in the country, even pulling a couple of upsets.
Oregon State played 7 games last season and went 2-5. Every loss was close with their loss to Arizona State being the largest margin, 46-33. In consecutive weeks, they upset California and #9 Oregon.
Purdue played 6 games and went 2-4. They opened with two straight wins over Iowa and Illinois before dropping their last 4 games. But like Oregon State, those 4 losses were all close games.
Both Defenses Weak in 2020
Oregon State and Purdue had nearly identical yards per point numbers in 2020. Roughly 14 on offense and 13 on defense. Meaning both teams had offenses that were pretty good, yet the defenses had trouble keeping opponents out of the end zone.
Typically what we look for when trying to predict when teams are due to improve in the win column is close losses. More times than not, teams that lose a lot of close games the previous year turn some of those losses into wins.
It should come as no surprise that our model predicts a 1 point Purdue win with a final score of 32-31. It should also come as no surprise that we're going to take Oregon State plus the full TD in a game they can win outright and is likely close either way.
Oregon State +7