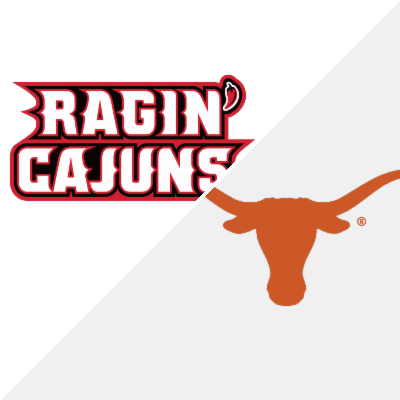 Louisiana at Texas
The Texas Longhorns take on the Louisiana Rajin Cajuns on Saturday, September 4th in what will be the first game for both teams. Texas opened as a -14.5 point favorite and as of this writing on 8/24 have been bet all the way down to -8. The total is 58.
You can bet this game with reduced juice at BetAnySports
There was a time in college football where a game like this would automatically see one way action on Texas regardless of what the line was. That was back in the pre internet days when bettors blindly bet favorites and well known programs.
But today's bettors or much more savvy. In this game, Louisiana has seen the majority of the bets and money and for good reason. Louisiana is no joke.
Cajuns 21-4 Last Two Seasons
The Cajuns went 11-3 in 2019 and 10-1 last season. Their only misstep was a 3 point loss to a very good Coastal Carolina team. Their big win of note was knocking of Iowa State in the opener last year, 31-14. They return everyone this year and are loaded with talent.
Bettors may not just be keying in on how good Louisiana is expected to be. They are likely also taking into account the potential for Texas to get off to a slow start.
The Longhorns bring in new coach Steve Sarkisian. As we all know, new coaches means new schemes and often times a learning curve. Texas also loses star QB Sam Ehlinger to the NFL.
There's also the potential for distractions surrounding Texas due to the big news of Texas and Oklahoma planning on leaving the Big 12.
In 2019 Louisiana went 11-3. In their opener that year, they lost to Miss State by 10 as a 19 point dog. Prior to that, Louisiana was blasted anytime they stepped up in class.
Monumental Game for Louisiana Program
No question this is a monumental game for the Louisiana program. They've come a long way and Texas certainly could be ripe for an upset. But there comes a time when game lines move this drastically, that the value switches sides.
At +14.5, yes, Louisiana is a very live dog. At +8, not as much. If the number goes to Texas -7, you'll see plenty of sharp players pulling the trigger on the Longhorns. The early action on Louisiana is due to bettors thinking the Cajuns give Texas a battle. Not because they think they'll win.
Note that our model, when using full season data from last season predicts a 13 point Texas win. When using data from the last 7 games for both teams, the predicted margin is 20 points.
We'll cross our fingers and wait for -7.
Texas -7