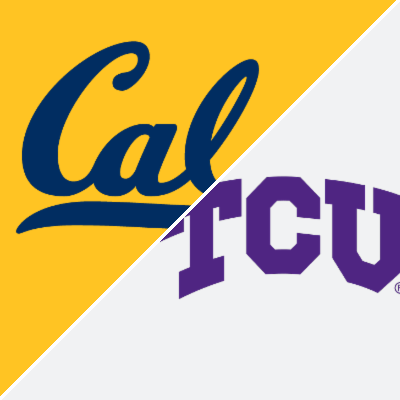 Cal at TCU
TCU will host Cal on Saturday September 11th. The game kicks off at 3:30 PM EST and can be seen on ESPNU. TCU opened as a -9.5 point favorite and has seen the bulk of the action all week, moving the number to -11.5.
Like NFL Contests? Betonline has one of the best. $100 entry – Great Sportsbook!
TCU managed to play 10 games in 2020. They won 6 and lost 4 with two of those losses being close games. Gary Patterson has been the head coach since 2001 and the guy has done nothing but win and produce quality football teams. He's had just 4 losing seasons and in 3 of those he still won 5 games.
Cal Played Just 4 Games in 2020
California played just 4 games in 2020 and went 1-3. Two of the losses were close and the 3rd was a 34-10 loss to UCLA. Justin Wilcox took over as head coach in 2017 and by 2019 it looked as though Cal was ready to become a force. They went 8-5 that year but then 2020 and covid happened.
Handicapping a game like this is unprecedented. Often times when handicapping early season games we're able to look back to last season for some clues as to how games are likely to play out.
But with teams playing just 4 games, as Cal did last year, it's hard to tell how much weight should be given to 2020's results. It would seem as though many teams were not interested in playing football at all.
Can't Rely on Last Year
If we DID rely on last year's stats for this game, we'd suggest that TCU would be the right side here. For starters they were one of the better teams in college football in terms of yards per rush differential between offense and defense.
TCU gained 5.3 yards per rush attempt and gave up just 3.6. Cal, in their 4 games, gained 3.4 per attempt and gave up 4.5 for a negative differential. Typically we'd see the better rushing team control the game from start to finish and would look for reasons to back TCU.
Our model also agrees and has TCU winning this game by 17-20 points. Again, this is using last years data.
But in looking at last years results we should note that TCU was really only able to extend a margin in two games and that was against Kansas and LA Tech. While Cal was within 1 to 4  points in two of their losses and they beat Oregon.
Cal lost a 22-17 decision to Nevada last week while TCU was beating up on Duquesne 45-3. We look for a better effort this week from Cal, thinking they start to resemble the team we saw in 2019 that was 8-5 and in just about every game.
Cal +11.5