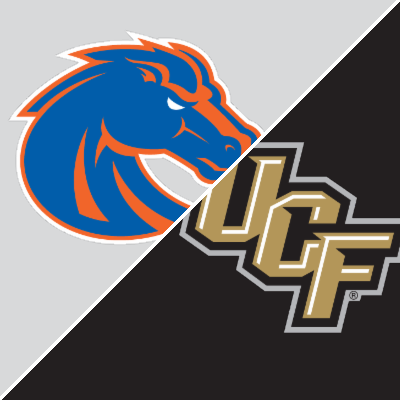 Boise State at UCF
UCF will host Boise State on Saturday, September 2nd. Central Florida opened as a -3.5 point favrite at betonline and has sinece been bet up to -5.5. The current total is 68.5.
Boise State was 5-2 last season and opted out of going to a Bowl game. When you consider the mess covid made of the 2020 football season, you could say 5-2 was a successful campaign.
On the other hand, Boise State was beaten soundly by the two best teams they played, BYU (51-17) and San Jose (34-20).
UCF Played Tougher Schedule
UCF was 6-4 against a schedule that was a bit more difficult. 3 of their 4 losses were close but they were blown out by BYU in the Boca Raton Bowl, 49-23. It should also be noted that they lost to #7 Cincinnati by just 3.
Both of these teams bring in new coaches. UCF hired Gus Malzahn while Andy Avalos takes over for Boise State. The edge goes to UCF here as Malzahn has extensive head coaching experience including a national championship with Auburn. This will be the first head coaching gig for Avalos.
UCF has moved to -6 in a couple of spots and who knows, maybe this number continues to rise. The higher it goes, the more we'll lean towards Boise State.
Game Looks Like A Shootout 
Last season Boise State had the #1 offense in the country when using yards per point to rank. That ypp number was a blistering 10.4 (league average 14.7). Sure, we need to take strength of schedule into account. But this was a potent offense and these two teams are very similar in terms of overall talent.
YPP measures the efficiency of an offense. In terms of total points per game, UCF was even better than Boise State, ranking 7th in the nation. Neither team had much to brag about defensively.
This game figures to be a high scoring, back and forth affair and perhaps one of the most exciting of this opening week of college football. With that in mind, we're going to grab as many points as we can with Boise State. The higher it goes, the more we like them.
Boise State +6