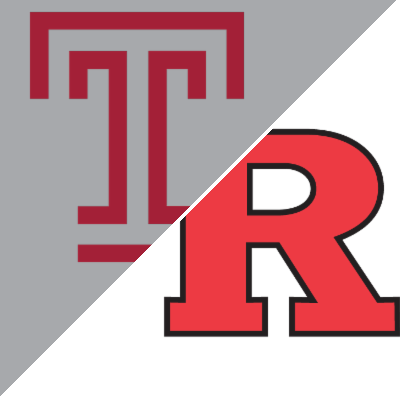 Rutgers will host Temple on Thursday, September 2nd in a game that is scheduled to kick off at 6:30 pm EST. The current line has Rutgers favored by -14 with a posted total of 51.5.
Bet this game at a discount! Get reduced juice at BetAnySports
This appears to be a game between teams heading in opposite directions. Rutgers has been down for several years and looks to be on the rise. On the flip side, Temple has been solid for several years but on the surface, looks to be on the decline. (more on that below)
Year #2 for Schiano
Greg Schiano took over at Rutgers last year to begin his 2nd stint as head coach at Rutgers. His first time around, 2001-2011, Schiano turned Rutgers into a winning program. He had several consecutive winning seasons. Schiano guided Ruthers to 6 Bowl games between 2005 and 2011 and won 5 of them.
Last season, in Schiano's first year back, the team went 3-6. But it was a good 3-6 as Rutgers was competitive every time they took the field. They return just about everyone from last years squad and figure to improve on that 3 win total from a year ago. The pieces are certainly in place.
Temple was a dismal 1-6. They started the season 1-1 with both of those games being decided by 2 points. Then, the wheels fell off. They lost their final 5 games and those games weren't even close.
In any other year, we'd look at these two teams and conclude they are headed in opposite directions. Certainly the betting public is under that impression. Rutgers opened -11.5 and bettors quickly hammered Rutgers to -14.
Temple Decimated by Covid
But we have to remember that Temple was decimated by covid in 2020. Mid season, coach Rod Carey said the following: "we shouldn't be playing, due to the lack of available bodies through COVID-19 testing, contact tracing, injuries, opt-outs and transfers".
On average they were down 30 players per game. Only 5 players started all 7 of their games. The offensive line had 6 different starting combinations in 7 games.
So yes, on the surface Rutgers looks to be on the rise and Temple on the decline. While we do think Rutgers is on the rise, we're not so sure about the Temple decline.
If Temple is on the decline, is it a big enough decline to warrant being a +14 point underdog to Rutgers?
We think there's some value with Temple here. Their entire season in 2020 should be tossed by anyone handicapping this game. This game could be more competitive than people think.
Temple +14