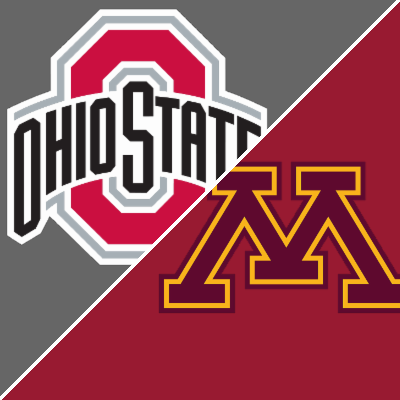 Ohio State at Minnesota
The Ohio State Buckeyes visit Minnesota on September 2, to kick off the 2021 college football season for both teams. The Buckeyes are -14 point favorites at GTBets with a current total of 65.5.
Ohio State is fresh off a 7-1 season highlighted by a win over Clemson in the playoffs and an appearance in the national championship game where they lost to Alabama 52-24.
Minnesota is in off a 3-4 season. It was a disappointing season considering they were coming off of an 11-2 year in 2019. Many had higher expectations but things never materialized. Can we blame covid? Perhaps.
The Gophers are Loaded
Minnesota is stacked with 10 returning starters on both sides of the ball. Ohio State, as is usually the case, lost several players to the NFL. They return 6 on offense and 5 on defense. But the Buckeyes never have a problem reloading.
The big question mark for Ohio State is who's going to replace Justin Fields at QB? Well, Coach Ryan Day just gave us our answer. The starter will be redshirt freshman C.J. Stroud.
Ohio State averaged 6.1 yards per rush attempt last season and gave up just 3.5. Minnesota on the other hand averaged 4.5 and gave up 6.3. Unfortunately for Minnesota, C.J. Stroud can run.
If the Gophers don't improve against the run, Ohio State will control the game and run all over them.
Sharp Action on Minnesota
We're seeing some sharp action on Minnesota leading up to the game. When that happens, as a handicapper, you try and figure out why that is. More than likely it's for the reasons mentioned above. The Gophers are loaded and Ohio State starts a redshirt freshman at QB.
If this early sharp action is right, then it will be evident in the early going. We think Minnesota probably keeps it close, at least initially. But until we see more of them, we're not willing to back them for the game as it's quite possible we see Ohio State extend this margin as the game moves along.
1* Minnesota + in the 1st quarter.
1* Minnesota + in the 1st half