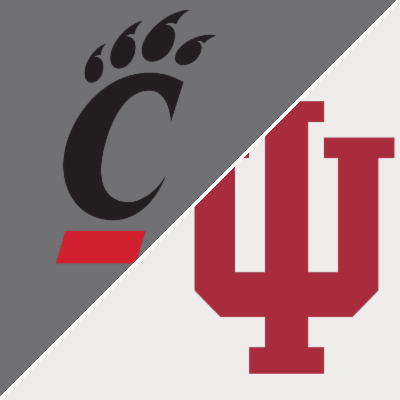 Cincinnati at Indiana
The Indiana Hoosiers will host Cincinnati on Saturday September 18th. The game kicks off at 12 Noon EST and can be seen on ESPN. The Hoosiers are 4 point home underdogs with a total of 50.
Get the best price on underdogs at MyBookie
Every college football season here at Bettorsworld, we, as handicappers, latch onto a team or two that ultimately ends up cashing more than a few tickets for us. Last year Indiana was one of those teams. We liked them from the get go and they didn't let us down.
We were very much looking forward to riding this team again this year. It's literally the same team talent wise. They were 6-2 and the two losses were by 6 and 7. The 7 point loss came against Ohio State in a game they battled back from a huge deficit to almost pull the upset.
Hoosiers Let Us Down Week 1
Needless to say, we were disappointed in week one when the Hoosiers were taken apart by Iowa. We expected much more, though were a little leery of Michael Penix Jr. coming back from injury. Indiana bounced back last week with a 56-14 win over Idaho. But we can't learn much from Idaho. This week, we'll learn.
In fact, this week, we'll learn about both teams. The Bearcats were 9-0 heading into the Peach Bowl last season after just having won the AAC Title wit a 3 point win over Tulsa. Their schedule, quite frankly, wasn't all that difficult.
But Cincinnati stepped up to the plate and proved their worth by almost upsetting Georgia in that Bowl game, losing a 24-21 thriller. So far this season they have taken apart Miami Ohio 49-14 and Murray State 42-7.
These two teams haven't met since 2000
This is a big spot for the Hoosiers. Teams like Indiana don't get much National attention. Sure, a loss here and they still have the Big 10 schedule in front of them and a chance to make some noise. But for that national recognition that seemed to be heading towards, this is a must win game.
Using data from last year mixed in with this years results so far, our model has the Bearcats winning by 2 or 3 points. That's a small enough gap for us to grab the +4 with the Hoosiers at home in a game they can win outright if they can resemble the teal from last year.
Indiana +4