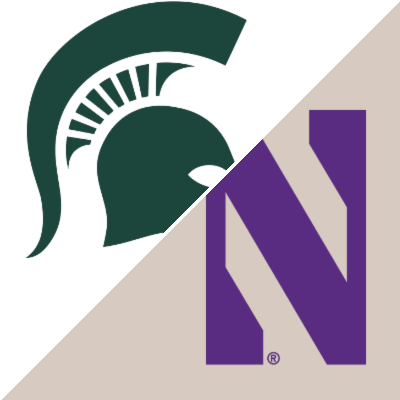 Michigan State at Northwestern
Northwestern will host Michigan State to kick of their 2021 college football season on September 3rd with kickoff scheduled for 9 pm EST. The game will be televised on ESPN.
Northwestern is a -4 point favorite at GTBets with a current total of 45.
Last season, Northwestern went 7-2 with impressive wins over Iowa and Wisconsin. They lost 22-10 to Ohio State in the Big 10 Championship game and then went on to knock off Auburn in the Citrus Bowl to finish the year ranked #10.
Michigan State went 2-5 in 2020. Other than Rutgers, they lost to some solid Big 10 teams, such as Iowa, Penn State, Ohio State and Indiana. But the fact that they lost wasn't the problem. The problem was, they lost handily. Never close.
But guess what? One of their two wins came against Northwestern!
In a year where so many teams are stacked with returning starters, Northwestern isn't that fortunate. They lost a little more than half, returning 4 on each side of the ball.
New Faces for Spartans
Michigan State returns 10 on offense and 7 on defense. More importantly, the Spartans have 40 players on the roster that weren't on the team last year, including 15 transfers. 33 are scholarship players, 5 coming via transfer and 18 in the 2021 recruiting class.
This can favor Michigan State. In fact, Michigan State blamed their own opening week loss to Rutgers last season on the fact that Rutgers had so many new faces, transfers etc. It's hard to prepare when you don't know what you're preparing for.
We're going to call for the upset here. We think the Spartans could be a surprise this year and this game looks like a perfect set up to start the party.
Michigan State +4