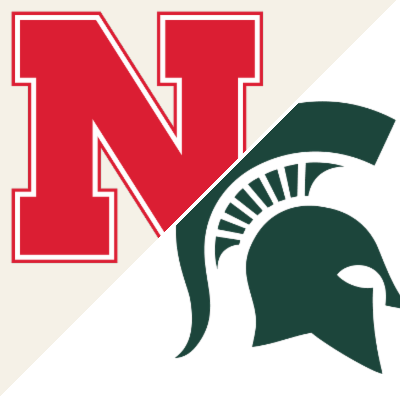 Nebraska at Michigan State
Michigan State could be a contender in the Big Ten and if that's the case, it can't afford to slip up against a team like Nebraska, especially at home. The Spartans are -5 point favorites with an over/under of 51.5 points.
It's four games into the season, but the Cornhuskers are still a bit of a mystery. Most people remember them from their opening loss at Illinois, but they've quietly plugged along and looked almost like a different team in recent weeks. They dominated Buffalo, one of the MAC favorites, and then kept things interesting against Oklahoma last weekend in a 23-16 loss. 
As for the Spartans, there aren't a ton of questions, it's just known that they're a better team than recent seasons and have the talent to compete with most in the Big Ten. They got their highlight win at Miami last week in a game they were leading most of the way, thanks to quality on both sides of the ball.
So Far So Good for Thorne
The big thing for MSU is that they haven't had any offensive problems yet with sophomore quarterback Payton Thorne. He's had hits and misses, but he's averaging 9.4 yards per pass for nine touchdowns and no picks in three games.
That's pretty good considering he threw just 85 collegiate passes before this season. Of course, the story of the offense also goes to running back Kenneth Walker, who has 493 yards on 8.6 yards per rush. Throw in a nice receiving corps led by Jayden Reed and Jalen Nailor, and this offense has the ground game and spark to surprise some teams.
Still, that doesn't mean they'll drop 30 points in this game without any trouble. After that opening loss, Nebraska's defense has seemingly turned competent. Either that or Oklahoma isn't as good as everyone thinks.
Nebraska Offense Needs to Improve
While the Huskers gave up 5.5 yards per carry last week, something that could hurt them against MSU, they limited Spencer Rattler to just 6.3 yards per attempt, an excellent number against any quarterback in Lincoln Riley's system.
Some may bet MSU because of Nebraska's opening loss, but it doesn't look like that's who they are. That said, it's not like Nebraska's offense has improved since that Illinois loss. Quarterback Adrian Martinez is always scary with his legs, as he leads the team with 290 rushing yards, but his arm remains a question.
He's averaging 10.3 yards per pass, but that doesn't mean anything if you don't pass it more than 25 times per game. The Huskers have yet to surpass 28 points in a game outside of against Fordham, and it's clear they don't trust Martinez to throw it more. Both Markese Stepp and Gabe Ervin are averaging less than 4.5 yards per carry, while Samori Toure is the deep target, averaging 20 yards per reception.
The benefit for the Spartans is that they just faced a running quarterback in D'Eriq King. They pretty much thwarted anything King tried to do and limited Miami to just 52 rushing yards on 24 carries last week (sacks included). Outside of one long run allowed to Northwestern, MSU hasn't allowed anything on the ground and if that continues, Nebraska could be in trouble. 
Our model has this game decided by 1 or 2 points. We'll grab the points with Nebraska here.
Nebraska +5