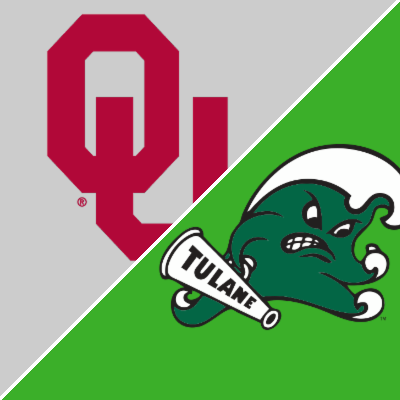 The Oklahoma Sooners will head to New Orleans to take on the Tulane Green Wave to get their 2021 college football season rolling on Saturday, September 4th.
The odds have the Sooners favored by as much as -26.5, after opening -21 back on 6/30. The current odds are from MyBookie where you can double your fist deposit (up to $1000).
The line move should come as no surprise. For starters, the Sooners always attract a ton of money from the betting public. But while this is true every year, this year, many college football insiders are suggesting the Sooners could very well win it all. High expectations is an understatement.
Sooners 9-2 Last Season
The Sooners were 9-2 last season, dropping two close games to Iowa State and Kansas State. They avenged the Iowa State loss, beating them in the Big 12 Championship and made fairly easy work of everyone else, with the exception of Texas, who they beat 53-45 in OT.
Oklahoma finished the year by beating Florida in the Cotton Bowl, 55-20. They are stacked with returning starters and figure to be a force to contend with in 2021.
Tulane went 6-5 during the regular season last year which was good enough for a Bowl birth. They lost that Bowl game to Nevada by 10. A quick look at their dance card shows us a couple of lopsided losses to UCF and Houston. It's certainly not a stretch to think that the Sooners will win this one by an even larger margin than those two.
These two met only one other time, in 2017, with the Sooners winning that one by a score of 56-14. That result illustrates the talent gap that will always exist between the two programs.
You Don't Have to Bet the Whole Game!
But a look at the box score for that game also illustrates why a strategy we like to use early in the season may be in play here.
How many times have you checked college football scores on a football Saturday and see some low level program beating or staying tight with a college football super power? Happens all the time.
Once in a blue moon, a monumental upset happens. Occasionally, the game stays close. But the most frequent result is the super power wearing out the lower level program. The deep talent takes over and the marquee team ends up running away with it.
Here's the box score from the 2017 game between these two.
Tulane       14  0  0  0    14
Oklahoma  14  14 7  21  56
Oklahoma was a 33.5 point favorite in that one. They covered the game. But the Sooners were favored by -20.5 in the 1st half and by 7 to 10 in the 1st quarter. Bettors who played Tulane in the 1st quarter and 1st half cashed their tickets.
That's how we're going to play this one. We don't want to mess with this Sooners team in terms of betting against them for the full game. But playing at home and taking on a super power could give Tulane the boost they need to hang around for a bit.
2* Tulane + for the 1st quarter
1* Tulane + for the 1st half