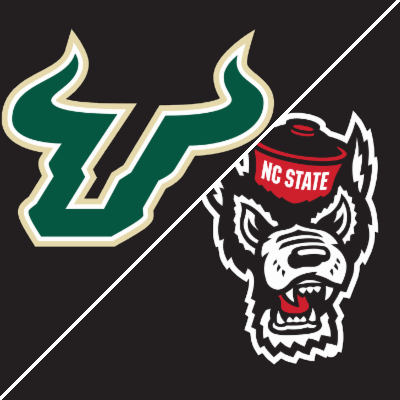 South Florida at NC State
NC State hosts South Florida tonight to kick of the 2021 college football season for both teams. NC State is currently a -19 point favorite, up from an opener of -16.5. The total is 58.5.
NC State is in off of an 8-4 season in 2020. Their 3 regular season losses were all to ranked teams. Their season was capped by a 23-21 loss to Kentucky in the Gator Bowl.
Wolfpack Are Loaded
The Wolfpack are loaded with returning starters this year and without a doubt figure to be competitive every time they take the field. They do have a difficult schedule, but games like this one against South Florida should give them the opportunity to pour it on.
South Florida opened their season in 2020 with a win over Citadel, but then proceeded to lose the rest of their games to finish 1-8. Their best game was a 1 point loss to 8-3 Memphis.
The Bulls played a tough schedule last season and had some issues with available players due to COVID. We need to be careful putting too much emphasis on last years results.
Bulls Could Be Live Dog
While South Florida couldn't stop anyone last season, they did show signs of life on offense, especially down the stretch. They scored 46 points on UCF in their season finale and 33 on Houston a couple of weeks earlier.
While it's tough to back a team that looked as bad as South Florida did last season, it looks like their offense might be on track. That makes them a dangerous underdog here getting a boat load of points.
South Florida +19