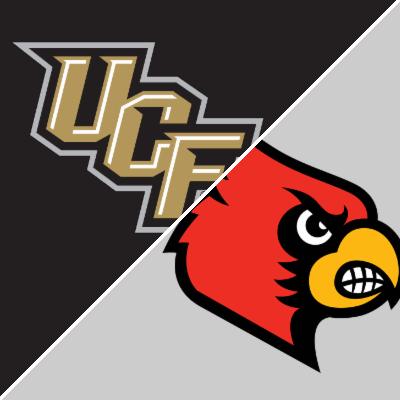 UCF at Louisville
The Louisville Cardinals will host Central Florida Knights in Friday night September 17th. Kickoff is scheduled for 7:30 PM EST and the game can be seen live on ESPN. UCF opened as a -7.5 point road favorite with a total of 70.
UCF opened the year 2-0. They got by Boise State in their opener 36-31 and then essentially had the week off by playing Bethune-Cookman last week, a 63-13 home win. This will be their first road trip of the season.
Louisville opened their season at Ole Miss. The game was won by Ole Miss in the 1st half as they jumped out to a 26-0 lead winning the game by a final score of 43-24. Last week the Cards beat Eastern Kentucky 30-3.
A Silver Lining?
It's hard to find a silver lining in a 43-24 defeat but we'll give you some food for thought here. In the opener against Ole Miss, the Rebels used a brand new defensive scheme that Louisville wasn't prepared for.
Football games are often won in the film room. They are won with preparation. Knowing, or having a pretty good idea what you're opponent is going to attempt to do on both sides of the ball. With the first game of the season, that's not always possible.
While Louisville fell behind 26-0 after a first half where they could do nothing right, they did manage to outscore Ole Miss in the 2nd half 24-17. They also had just 107 yards of total offense in the 1st half but managed 248 in the 2nd half.
So, perhaps some validity to the excuse of "we weren't prepared for their new looks".
Cards Lost Key Starters
Also of note here and this works against the Cards. Of the two teams, UCF is in better shape in terms of returning talent, returning almost everyone on both sides of the ball. Louisville lost key talent on both sides. Replacing talent at say, Alabama or Ohio State is easy. Replacing talent at Louisville is not always a give in.
Our model has Louisville winning straight up in a shootout, by one point. Now, this is using mostly data from last season with some tweaks based on this year so far. The model has been very accurate this year when dealing with teams intact talent wise from last year. But obviously, that may not be the case here with the Cards.
So nothing strong here but we're going to take a stab at the sizeable home dog here in prime time before a national TV audience. Louisville should have an easier time moving the ball against a UCF team that gave up 30+ points six times in 2020 and only held three opponents to less than 28.
Louisville +8