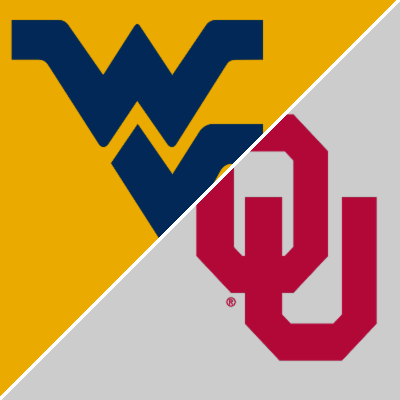 Oklahoma always seems to take a few weeks to really get going and this season is no different. The Sooners escaped Nebraska last week and hope they don't run into the same thing in the Big 12. At home against West Virginia, they were early -16.5 point favorites with an over/under of 56 points.
These teams didn't play last year because of multiple postponements so West Virginia still hasn't seen Spencer Rattler. When they met in 2019, they were different teams with Oklahoma winning 52-14 behind Jalen Hurts.
West Virginia 2-1
The Mountaineers have been fine in the early season. They rebounded from an opening loss to Maryland to beat ranked Virginia Tech last weekend, though they were favored. The Mountaineers haven't really shown anything too surprising. Their offense is okay and the defense is fine, something that may be enough to stay competitive in this game.
Quarterback Jarret Doege is averaging 8.3 yards per pass but those numbers are somewhat skewed because of the Long Island win. He threw three touchdowns and three interceptions in the other two games, something that could be a problem in conference play.
Similar to prior years, WVU will try and get running back Leddie Brown going, something that worked against Virginia Tech, as he went for 161 yards on 19 carries. Of course, he also had just 31 yards on 15 carries against Long Island, so it's unclear how he'll do in this game.
Oklahoma Defense Stout
The bad news for WVU is that Oklahoma's run defense has been its strong suit, allowing just 2.6 yards per carry. Some of that is competition and game flow, but it's expected Oklahoma will get out to an early lead in this matchup.
WVU is also allowing 2.6 yards per carry, but that kind of overlooks the 6.8 yards per carry they gave up to Maryland's running back in the opener. Still, the Sooners haven't been as explosive as expected, so there's a chance for the underdog to keep things close in this spot.
Rattler doesn't look better than a season ago and if you throw out the Western Carolina win, he has just two touchdowns and two picks. He's completing more than 70 percent of his passes, mainly because it's a Lincoln RIley offense, but he averaged just 6.3 yards per pass against Nebraska.
Key – Slow the Run
These are definitely worrying numbers and if WVU can somewhat limit OU's ground game, this could be more interesting than people think. Kennedy Brooks and Eric Gray have been solid on the ground, both averaging more than 5.5 yards per carry. But as seen last week, for this offense to get to higher levels, Rattler has to show more.
There's a chance Oklahoma just isn't that good right now and West Virginia could give them a fight. However, as seen in prior seasons, the Sooners tend to figure things out later in the season and when that happens, they'll win a game by 40 points that no one expected. 
The Mountaineers are 1-5 ATS in their last six on the road and 7-17-2 ATS in their last 26 as an underdog. The Sooners are 5-2 ATS in their last seven at home but most of their positive trends date back to last season because they are 1-2 ATS this season.
West Virginia +17