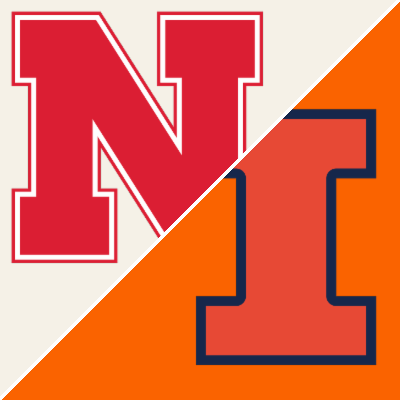 Illinois will host Nebraska to get the 2021 college football season rolling in a game that will take place on Saturday, August 28 at 1 pm EST. The Cornhuskers are a -7 point favorite with a total of 54.5 at BetUS and Betonline as of this writing on 8/9/21.
In last years meeting in November the Illini came out on top by a score of 41-23 thanks to 5 Nebraska turnovers which were converted into 24 points.
Both teams played just 8 games last season, thanks to COVID with Nebraska going 3-5 and Illinois finishing at 2-6.
Pandemic Creates Two Historic Seasons
The pandemic created a college football season in 2020 that was like no other. Teams were never really able to build momentum with so much uncertainty from week to week.
The pandemic also set up what will be a historic 2021 college football season. This is because the NCAA extended the eligibility of players for an additional year, setting up a situation where most college football teams are stacked with returning starters.
Take this game for example. Nebraska returns 7 on offense including the QB and 10 on defense. The Illini return 9 on both sides of the ball including the QB.
Our model has the Cornhuskers winning by 4. Now, if we take away the points off turnovers last year, we likely would have seen a Nebraska win by less than a TD.
The 2019 game was close as well. A 42-38 Nebraska win, by 4 points no less.
Talent is There for Close Game
So, we know the talent on the field has potential and likelihood to make this a close game. The Illini bring in a new coach in Bret Bielema, formerly HC at Nebraska and Arkansas and in off a couple of years as an assistant in the NFL.
Generally, a new coach (and staff, OC, DC etc.) is a negative early in the season as new schemes are introduced. Things take time.
Also in Nebraska's favor is revenge. Revenge from a prior year loss, especially one that happened due to sloppy play, is always a powerful angle in college ball. Especially when that game is the 1st of the year. You know the topic in camp since spring has been to avenge that loss a year ago.
With all of that in mind, we still think Illinois is the play here. The talent is there to play some competitive football and the Cornhuskers aren't exactly the cream of the crop in the Big 10.
Bielema thinks he can produce a winning record in year #1 at Illinois. If that is to happen, he needs to win this one right out of the gate.
ILLINOIS +7
***Note – this was written on 8/9/21. The game opened -9.5. There are some sharp players and handicappers we respect on the Illini already. More than likely, the +7's will disappear long before kickoff. If you're playing Illinois, don't lose that +7!