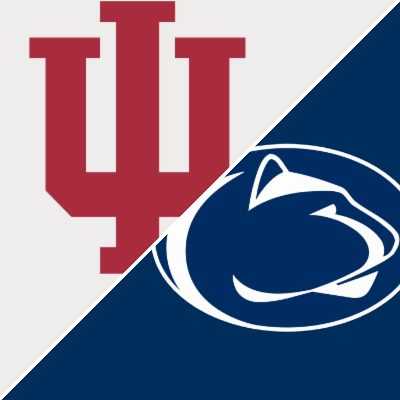 Indiana at Penn State
Undefeated Penn State will host Indiana on Saturday night in Big 10 college football action. The Nittany Lions are favored by -12.5 with a total of 53 at betonline sportsbook.
While Penn State is 4-0, the jury may still be out. They own two quality wins, perhaps, over Wisconsin and Auburn. But we really don't know anything about Wisconsin or Auburn yet either. Their other two wins came against Ball State and Villanova.
Indiana has been a disappointment thus far in 2021 to say the  least. We had high hopes for the Hoosiers this year based on last season. But they simply haven't delivered. They are 2-2 barely getting by Western Kentucky and beating Idaho. Their losses were to Cincinnati and Iowa.
Here are the results of the last 3 meetings between these programs.
10/24/2020  Penn State               35  - 6.5  at Indiana                  36
11/16/2019  Indiana                  27  +14.5  at Penn State               34
10/20/2018  Penn State               33  -14.0  at Indiana                  28
As you can see, Indiana won by a point last year. The other two were won by Penn State by 7 and 5. So, three close games.
This is relevant because we know Indiana has the talent to compete here. It's essentially the exact same team this year. All of the talent returned. But to this point, something is broken in Indiana.
Let's take a look at the yards per point numbers for these two teams after 4 games.
Penn State – offense 13.4 defense 23.8
Indiana – offense 17.7 defense 10.6
If we use those numbers to rank these teams nationally, Penn State ranks #45 on offense and #6 on defense. Indiana ranks 97th on offense and 118th on defense. That's out of a total of 130 college football teams that we track.
Each team has played two decent opponents and two weak ones. So these numbers are somewhat meaningful and Indiana's are horrendous.
Based on recent history, specifically last season and our high hopes for the Hoosiers coming into 2021, we'd love to take a shot with the decent sized dog that should be able to give Penn State a game, based on their talent.
But the numbers suggest these two teams are headed in opposite directions. Our model agrees and has Penn State by 20.
Penn State -12.5