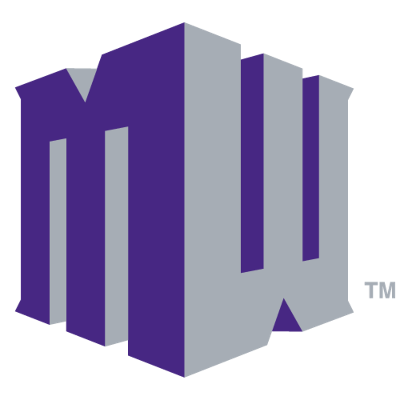 Mountain West Conference
2021 College Football Preview
Boise State seems to open as the favorite almost every year in the Mountain West, but that's not always how it plays out. The Broncos have won three of the eight MWC title games, reaching the final in five of those seasons.
They're often the best and most consistent team in the conference, but their dominance isn't the same as teams like Ohio State or Oklahoma.
That showed up last year when San Jose State kind of came out of nowhere to finish undefeated in the conference and then beat Boise State in the final. Those two are again favored, but similar to prior seasons, an underdog is always in the running to make the Championship game.
Boise State
Last season: 5-2, 5-0 in MWC
New head coach Andy Avalos has experience at Boise State, but this is his first head-coaching gig after coordinating the Oregon defense the last couple seasons. That being the case, the Broncos return just about everyone from last year's team, which is the main reason they are favored at -130 at some books to win the conference.
Quarterback Hank Bachmeier didn't exactly improve last season, but Jack Sears is a serviceable backup if needed. Maybe more important to the offense is that in addition to five returning linemen, running back George Holani returns with receivers Khalil Shakur and CT Thomas.
And even though BSU's defense kind of fell off last season, the majority of players from their two-deep are back, so improvement is expected. On one end, Boise State doesn't always live up to being t
he favorite, but on the other, with its returning talent, it'll be hard to bet against them.
San Jose State
Last season: 7-1, 7-0 in MWC
San Jose State is probably neck and neck with Nevada, but it has better odds at some sites to win the title (+450 compared to +500). Similar to the Broncos, the Spartans don't lose much from last year's team.
They led the conference in yards per play and return all five linemen with quarterback Nick Starkel, who averaged 8.6 yards per pass last year, his first out of the SEC.
Throw in running backs Tyler Nevens and Kairee Robinson with a projected 10 starters back on defense and the only reason SJSU may not have better odds is because Boise State is a bigger name.
Not many think the Spartans can continue what they did last season, but with a lot of the same faces, there's no reason they can't win the MWC again.
Nevada
Last season: 7-2, 6-2 in MWC
According to some, Nevada might be the only other team with a shot to win the conference and it has a slight edge on SJSU because the Wolf Pack host that matchup late in the season. But in addition to that game, Nevada has to travel to Boise State, something SJSU doesn't have to deal with.
The thought with Nevada is that its offense will be better with quarterback Carson Strong, who racked up 27 touchdowns and just four picks last season. Top running back Toa Taua and receiver Romeo Doubs are also there, so this group will again light up the scoreboard.
The main reason SJSU won the conference last year was because of its defense, something Nevada hopes to improve. The Wolf Pack added some transfers and get back a lot of pieces, but they need improvement to take down the Spartans after allowing 300 passing yards and 200 rushing yards in last year's matchup.
The Rest
With the three favorites returning their starting quarterbacks, it'll be hard to go elsewhere with MWC bets. San Diego State (+1000), Wyoming (+1200) and Hawai'i (+1500) are next in line to make noise but none of them have the talent on both sides of the ball to win the conference.
There will undoubtedly be upsets, but if any of the top three teams makes the conference title game, it's hard to see any of them losing to one of the lesser teams. Sure, it's possible, but BSU, SJSU and Nevada have top offenses and defenses, so it'll take a lot of improvement from other teams to have a chance.