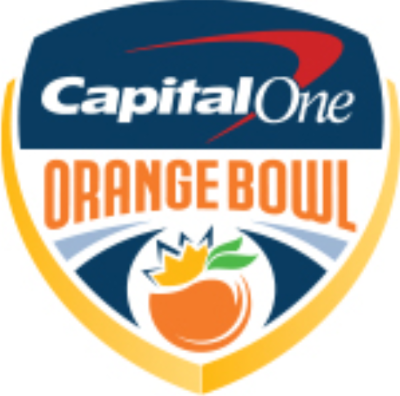 North Carolina is back in a major bowl even if it was somewhat fortunate (two ACC teams are in the CFP). Texas A&M would've liked to make the CFP and there's a chance motivation levels may be down because of that.
Still, the Aggies were early -7.5 point favorites with an over/under of 68 for the Orange Bowl being played at Hard Rock Stadium in Miami Gardens.
Aggies Lone Loss Alabama
Texas A&M is considered one of the best teams in the country because its only loss came against Alabama, but it was also blown out in that matchup and outside of Florida, there isn't another really good team in the SEC.
The Aggies have won ugly and have blown out teams, but there's no denying they know how to win with an 8-1 record in the SEC.
It's not quite the same for North Carolina, who has losses to Florida State and Virginia, and couldn't contend against Notre Dame, the only really good team it faced.
UNC is in this spot because it blew out Miami in its last game, but it's not like Miami is overly good, either.
Heels Inconsistent
The Tar Heels have been inconsistent because of defense and that's why it'll be hard to bet them. They're allowing 28.4 points per game and don't do one thing well.
They've given up 40-plus points three different times and the big reason they contained the Hurricanes last game is because they got out to a huge lead. 
That huge lead probably won't happen unless the Aggies move away from their game script that features heavy usage of running back Isaiah Spiller, who has 986 yards and seven touchdowns on 5.6 yards per carry.
Behind one of the best offensive lines in the country, it's hard to see him being contained, having rushed for at least 80 yards in every game but the Alabama loss.
UNC's rush defense has had its moments, but it's allowing a mediocre 4.1 yards per carry and stopping bad ACC teams isn't the same as stopping A&M.
Elsewhere, quarterback Kellen Mond has been solid as a game manager, averaging 7.6 yards per pass for 19 touchdowns and only three interceptions. He looks often to tight end Jalen Wydermyer, who could be headed for a big game as UNC will be without top linebacker Chazz Surratt. 
NC Offense Key
The only way UNC has been able to win this season is through its offense and it has one of the bigger tasks of the season.
They already struggled against Notre Dame, scoring 17 points, and there's a chance this matchup is similar. The Aggies are allowing 3.3 yards per carry and just 316 total yards per contest.
The Heels may be coming off a monstrous performance in which they ran for 554 yards, but that's not going to happen again.
NC Top Receiver and RB Opt Out 
It doesn't help that both top running back Michael Carter and top receiver Dyami Brown opted out of the bowl. There's still plenty of talent, but losing those guys is tough.
Javonte Williams is set to receive the majority of carries after he split with Carter all season and still managed a stout 1,140 yards and 19 touchdowns. But again, against Notre Dame, UNC ran for just 87 yards, something that could happen against A&M.
If that's the case, quarterback Sam Howell will be asked to do everything and while that's not a bad thing, he isn't as good if the ground game isn't gashing opponents for six yards every carry.
Either way, Howell has big numbers, averaging 10.6 yards per pass for 27 touchdowns and six interceptions. The loss of his top receiver is relevant, but Dazz Newsome (48 receptions) can probably step into that role, while youngsters take up other spots.
North Carolina has a great offense, but it has three losses because of its defense. If Texas A&M can run the ball as expected, it may be up to Howell to stay competitive in this game and that won't be easy without Brown.
Motivation is definitely a question, but the Aggies have the better overall team and their defense could be what separates these sides by more than a touchdown.
Texas A&M -7 -117