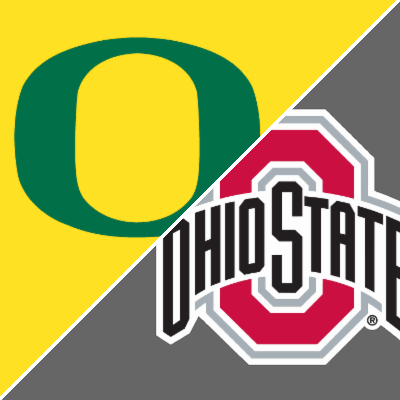 Oregon at Ohio State
This is arguably the biggest game of the weekend, at least in terms of rankings, though people in Iowa may disagree. Oregon didn't exactly show much in its opener and that kind of doused the importance of this matchup en route to Ohio State being an early -14.5 point favorite with an over/under of 63.5 points.
Easy Credit Card Deposits at BetUS!
The problems were noticeable for the Ducks in their opener, at least offensively. With yet another transfer under center, the electricity didn't seem to be there, as Boston College transfer Anthony Brown went 15-for-24 for 172 yards with 56 more yards on the ground.
The numbers were similar to what he did in last year's bowl game against Iowa State when Oregon lost 34-17. Equally alarming against Fresno State is that they managed just 3.8 yards per carry as a team behind CJ Verdell and Travis Dye. While they still won 31-24, they were outgained by Fresno State and even won the turnover battle three to one.
Ducks Gave up 298 Passing Yards
Needless to say, but if Oregon plays at that same level against Ohio State, it probably won't lead to a win. The Buckeyes also looked far from dominant in their opener, but it was on the road against another Big Ten team, and they still managed 45 points.
The best way for the Ducks to stay competitive in this game will be their defense. As expected, they were great up front in the opener, but they also gave up 298 passing yards to a mediocre passing offense.
There are reasons to think Oregon can stay competitive in this matchup, even on the road. For starters, C.J. Stroud was just 13-for-22 in the opener and while he threw for 294 yards and four touchdowns, that was mostly from three 50-plus-yard touchdowns and then a 38 yarder.
Throw in a 71-yard run to begin the game and it's somewhat incredible Minnesota managed to stay competitive.
Big Plays Could Be Key
If Oregon doesn't give up those big plays, they could be in business. Sure, stopping some of the best receivers in the country in Chris Olave and Garrett Wilson won't be easy, but the Ducks have a top defensive line and that should at least keep things interesting for Stroud. And outside of that long run by Miyan Williams, it's not like the Bucks had a ton of success running the ball against the Gophers.
Of course, even if OSU struggles to move the ball, it could still reach 30 points and it's not a given Oregon will surpass 20 points themselves. Brown was never one to light it up at Boston College and while some of that had to do with the offense, there's no reason to expect him to throw for 300 yards and four touchdowns for Oregon this season because that's not what he does.
He's more of a run-first QB and that's what could be troublesome in this spot. Verdell and Dye are great running backs, but if they can't find room to run against Fresno State, they probably won't find room against Ohio State on the road. The Bucks allowed 203 rushing yards in that opening win, so that'll probably be something Oregon thinks it can do, but that's far from a given.
The Buckeyes are two-touchdown favorites and while that seems like a lot between two ranked teams, it'll be hard to bet on the Ducks after their opening performance. For now, it appears their quarterback could hold them back from winning the Pac-12 and possibly this game. That's something that could change throughout the season, but for now, Oregon's lack of explosiveness could be an issue in tougher games.
Ohio State -14
OVER 63.5