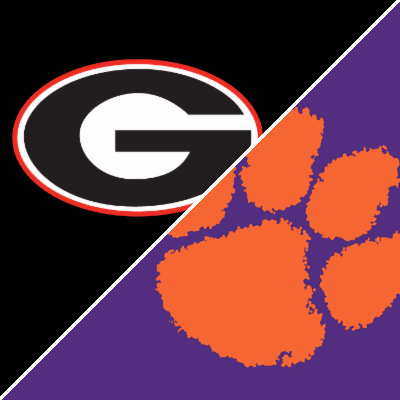 The game between Georgia and Clemson could determine a lot of fates for the college football season. If Georgia loses, it almost can't lose the rest of the way if it wants to make the College Football Playoff.
But on the other end, if Clemson loses by double digits and goes undefeated in the ACC, a lot of people will doubt their overall quality. Playing at Bank of America Stadium in Charlotte, the Tigers were early -3.5 point favorites with an over/under of 52 points.
Bet this game with reduced juice at BetAnySports
Trevor Lawrence Gone
Clemson lost some high-end talent, but similar success is expected behind a new quarterback. D.J. Uiagalelei was awesome when needed last season, throwing for 781 yards across two starts, though his 7.8 yards per attempt was noticeably worse than Trevor Lawrence's 9.4.
Of course, having a full offseason as the starting quarterback should improve that number. No one is doubting Uiagalelei to keep the offense rolling, as the Tigers are still loaded.
Running back will likely be a committee after the departure of Travis Etienne, but that shouldn't matter. Clemson also got some good news a couple weeks before this game that wide receiver Justyn Ross is medically cleared and ready to go.
He gives Uiagalelei a dominant target after going for 865 receiving yards and eight touchdowns two years ago. Throw in a stocked offensive line and this offense will probably average more than 40 points again.
Georgia Defense No Joke
That said, Georgia's defense isn't something to mess around with. The Bulldogs return most of their core guys and should be one of the best in the nation. Clemson could still score at will, but facing the Georgia defense in the opener for Uiagalelei will be far from a gimmee.
Either way, Georgia will have to score points, something that hasn't been a given with this team. Quarterback JT Daniels has a bullseye on him because many think he has what it takes to get them to the national title.
He was great when healthy last season, averaging 10.3 yards per pass, and if he can repeat that number for an entire season, Georgia will be tough to beat. That's because they return four guys on the line with stud running back Zamir White, who averaged 5.4 yards per carry last season.
Georgia Faces Tough Test Offensively
The Bulldogs don't usually average 40 points per game, but with a lot of pieces returning and the hope of elite quarterback play, that could change this season. Then again, similar to the other side of the ball, this will probably be the toughest defense that Georgia will face in the regular season.
As usual, Clemson lost some guys but also return a ton of talent to an annually dominant group. The Tigers slipped up a couple times last season, but they were also really young. 
Over the years, Clemson has been easier to trust in big games than Georgia and that's probably partly why they are favorites in this spot. Georgia has to prove it can win the big games. The tools are there for the Bulldogs and you are getting more than three points with them, so it's now or never if they want to win a title.
Bettorsworld Pick
Using data from last year, our model suggests Clemson wins by 9 points on a neutral field. Now, that's WITH Trevor Lawrence at QB. How many points is Trevor Lawrence worth? We'd say he could be worth as much as a TD to the betting line.
That readjustment would make Clemson a -2 point favorite. So, in this instance, the oddsmakers have posted a pretty solid line (opened -3.5).
Remember, a year ago, Clemson lost in the regular season to Notre Dame. Guess who didn't play in that game? Right, Trevor Lawrence.
Often times in college football, the QB position is overrated. But not in this case. Lawrence is a legit super star. If he doesn't end up in the NFL hall of fame some day, I'd be shocked.
His loss will not only impact Clemson physically, but also mentally. That could set the stage for an opening day upset at the hands of Georgia.
Georgia +3