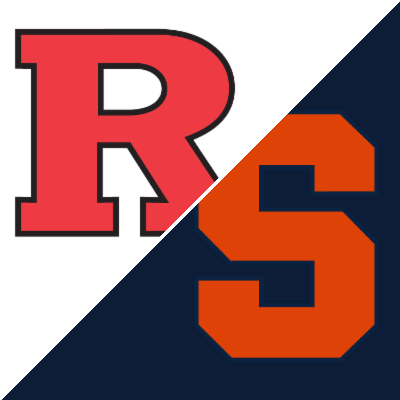 Rutgers at Syracuse
Syracuse will host Rutgers on Saturday at the Carrier Dome in a game that kicks off at 2 PM EST. Rutgers opened as a -1.5 favorite at betonline and currently there are a mix of -2 and -2.5's on the board. The total is 52.
Syracuse was 1-10 last season. Their lone win came early in the year against a Georgia Tech team that ended up 3-7. Syracuse was hit hard with covid protocols, often struggling to get enough players dressed.
Rutgers was 3-6 last season but it was a 3-6 season that brought some hope. That hope is because Greg Schiano is back in charge and the Scarlet Knights were competitive. They beat Michigan State, Purdue and Maryland and took Michigan to OT.
It's not uncommon to see a team take a year like the one Rutgers had and build on it, turning those one score losses into wins. Thus, the hope for 2021.
Bettors Latched On To Rutgers
Bettors latched onto that hope as well last week. They bet Rutgers all week long laying -15 or more on game day and the Scarlet Knights delivered. They pounded Temple to the tune of 61-14.
The betting action on Syracuse in their first game was just the opposite. Many sharp
bettors were all over Ohio. Syracuse received no respect from bettors and who could blame them after a 1 win season.
But the Orangemen surprised everyone, coming away with a 29-9 home win in a game in which they never trailed. It should be noted though, that Syracuse gave up 558 yards of total offense to Ohio.
Our model sees this game as a close one, right around the posted line. Rutgers has attracted more of the betting action as of mid week and in this spot, we agree with them.
The feeling here is that Rutgers is further along in their climb back towards respectability. The team is playing with confidence under Schiano and if they're to build on last season, getting a win over Syracuse is a must.
Rutgers -2