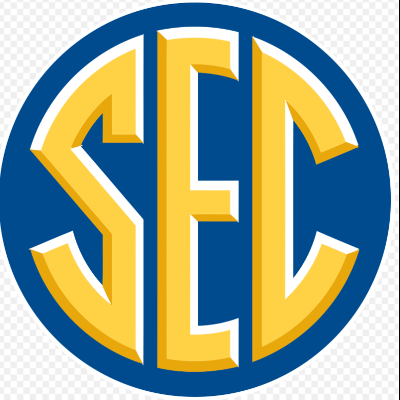 SEC 2021 College Football Preview
It's another season of college football and another one Alabama is expected to dominate. The Crimson Tide once again lost a ton of talent, but that doesn't matter when you have five-star players at every position with a quarterback who is expected to keep things rolling despite attempting just 22 collegiate passes.
Still, Alabama doesn't win the SEC every season, so it's worth giving a chance to other teams. LSU ran away with the conference two years ago and two years before that, Georgia beat Auburn in the title game. It's hard betting against Alabama, but you always get decent odds if you do.
Alabama
Last season: 13-0, 10-0 in SEC
New quarterback Bryce Young is only a sophomore, but that hasn't stopped him from having the third-best odds to win the Heisman (+800). He's a dual-threat quarterback who no one seems to be questioning, but with any new starter, there have to be some doubts. But this is Alabama. Even if the passing game isn't as good as it has been, the Tide can always lean on its offensive and defensive lines.
John Metchie is set to be the next standout wide receiver, while running back Brian Robinson leads a deep backfield behind another dominant offensive front. At worst, Alabama will run the ball on everyone and then take care of things on the defensive end. Sure, some players are gone from the defensive side, but they return a deep core of linebackers forming what should be the best group in the country. As long as Young isn't a complete bust, Saban will again have enough to contend for a National Championship.
Georgia
Last season: 8-2, 7-2 in SEC
There are reasons to take Georgia at +225 to win the SEC, even if they never seem to live up to the hype. The main reason is that the Bulldogs should be better at quarterback with USC transfer JT Daniels. He battled injuries at USC, but when on the field last season, he torched opponents for 1,231 yards and 10 touchdowns in four games. Throw in an offensive line with four starters back and the entire backfield returning led by Zamir White, and Daniels won't be needed to win many games this year. 
Georgia is loaded on the defensive side, as well, maybe more so than Alabama. Jordan Davis dominates the front, while the linebacking corps and secondary are similarly filled with returning players. If the Bulldogs don't win their opener against Clemson, you can hedge your futures bet, but if they win that first one, it wouldn't be surprising if those +225 odds to win the SEC shrunk a little bit.
The Rest
There are always elite teams in the SEC, but given the rosters of Alabama and Georgia, it's hard to project anyone else to win the conference. Texas A&M has the next-best odds at +1000 to win the SEC, but it's unlikely that happens when they have to replace a four-year starter in Kellen Mond. The Aggies clearly have talent with playmakers Ainias Smith and Isaiah Spiller still there, but with an unknown at quarterback and without an elite defense, it'll be hard to overtake the top teams. 
Florida at +1600 would make more sense in the East division, but they have to play both Alabama and LSU in addition to Georgia, so winning the SEC seems like a long shot. The other issue is that they'll have a new starting quarterback in Emory Jones. He's a prized recruit and has shown flashes when in the offense, but he doesn't have the same arm as Kyle Trask and the difficult schedule won't help.
The better gamble may be LSU at +1800 to win the SEC. They're in a decent situation at quarterback, even if Myles Brennan doesn't win the job after missing most of last season to an injury. Helping Brennan is an experienced offensive line that should immediately make this offense better than last season. Throw in a new defensive coordinator with top NFL prospect Derek Stingley Jr. and there are reasons to believe in the Tigers. Getting Alabama on the road is tough, but there isn't really anything else that stands out on the schedule, especially with teams like Auburn, Florida and Texas A&M all going to Baton Rouge.
Yes, there will be upsets through the season and the SEC is loaded with Top 25 teams, but it's unlikely anyone else gets through their schedule and wins their respective division. Even a team like Ole Miss, who is a trendy pick at +2500 because of returning quarterback Matt Corral, shouldn't be viewed as a title contender after going 4-5 in the conference last season. Alabama and Georgia have had better rosters than most the last few seasons and that's not changing this year.