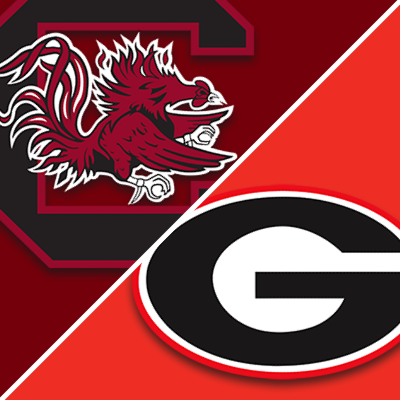 South Carolina at Georgia
Georgia finally lived up to the billing last weekend, but of course that came against UAB. Their goal will be to bring that offensive efficiency to the SEC and that starts with South Carolina. The Bulldogs opened as a -31.5 point home favorite with an over/under of 47.5
This is a massive step up in competition for South Carolina which beat Eastern Illinois and then used a last-second field goal to take down East Carolina. Needless to say but the Gamecocks have questions this season and they aren't expected to be one of the better teams in the SEC.
Despite two wins, quarterback Zeb Noland has been mediocre at best, averaging 7.4 yards per pass with just 335 yards. The former Iowa State and North Dakota State player now gets to face the SEC.
Helping him is a multitude of running backs. Juju McDowell is expected to lead by the end of the season, but ZaQuandre White and MarShawn Lloyd have gotten a decent amount of work. And again, despite the competition, the Gamecocks are averaging just 4.6 yards per carry.
SC Just 1 Off TF Against EC
The glaring problem is that SC scored just one offensive touchdown against ECU and now faces maybe the best defense in the country. The Bulldogs gave up three points to Clemson and then allowed seven to UAB (all in the fourth quarter) to go with three interceptions.
Unless Georgia overlooks this matchup, which they shouldn't, South Carolina probably won't top 10 points. Georgia won last year's game 45-16 and this one could have a similar result, albeit maybe with fewer points.
As was the question last week, Georgia's offense is still an unknown. Stetson Bennett threw a touchdown on almost every throw against UAB, something that won't happen again. He went a ridiculous 10-of-12 for 288 yards and five touchdowns, numbers that don't make sense against a respectable FBS school.
He's expected to start again, as JT Daniels continues to deal with a strained oblique. The funny thing, or maybe not so funny for Georgia fans, is that their ground game has yet to reach previous levels.
Bulldogs Averaged 4.3 YPC Against UAB
They averaged 4.3 yards per carry against UAB and didn't have a run longer than 20 yards. Zamir White is still expected to have a good season, but he hasn't had that big performance yet.
Maybe the biggest question for this matchup is where South Carolina's defense is at. It hasn't really been tested after giving up 451 yards and 36 points per game last season.
Sure, they probably have improved in some places, but they gave up 40-plus points in four of the final five games last year and were miserable against any decent offense.
It's always tough taking Georgia to win in a big spread because they haven't had a consistent, explosive offense in a long time.
Things worked almost too well against UAB and a repeat performance can't be expected. Still, if South Carolina scores three points, Georgia only needs 34 to cover this spot.
South Carolina +32