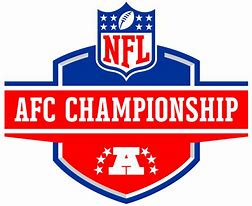 New England Patriots (12-5 SU 10-7 ATS) vs. Kansas City Chiefs (13-4 SU 10-6-1 ATS)
The Patriots are back in a familiar place in the AFC title Game, which they have made for the 8th straight season. However, this time they are on the road and slight underdogs facing Kansas City and their dynamic offense. New England throttled the L.A. Chargers in their last Game 41-28 and while 13 points does not seem like that bad of a loss the Pats were up 38-14 after three quarters. Not only was Tom Brady great as usual, but rookie RB Sony Michel came up big and WR's James White and Julian Edelman combined for 248 receiving yards.
The big question for New England is can they keep up with Patrick Mahomes and the Chiefs, who have the top offense in the NFL.
The Chiefs crushed the Indianapolis Colts 31-13 last week where the team was great on both sides of the ball. They have all the weapons and while their D has taken their knocks this season they kept Andrew LUck and Indy in check. Mahomes had a big Game in the first match up with the Pats this season passing for 353 yards with 4 TD, but he was picked off twice and that was key. KC is at home this time around with the earlier loss this season to the Patriots in New England and they were 7-1 at home this season while the Pats were only 3-5 on the road.
At 5Dimes sportsbook the Chiefs are a 3-point home favorite with a total of 55.5.
This season the Patriots are 10-7 ATS with an O/U record of 6-11 and the Chiefs are 10-6-1 ATS with an O/U record of 10-6-1.
These teams met this season in mid-October in New England where the Patriots beat the Chiefs 43-40.
The Chiefs are 5-2 ATS in their last seven Games facing the Patriots.
In the Patriots win over the Chargers last week they racked up 498 yards while the Chargers had 335 yards and they rushed for 155 yards while holding L.A. to only 19 yards on the ground. On top of that they forced two turnovers and did not commit any.
Brady was his usual playoff Brady in the win over L.A. passing for 343 yards with one TD and no picks. White tied a NFL playoff record with 15 receptions and Michel rushed for 129 yards with 3 TD. The Pats had a great Game-plan facing the Chargers and you can bet they will have a good one for KC.
While the Chiefs only rank 2nd to last in the league defending the pass and 27th defending the run they only GAve up 266 total yards, iNCluding 87 rushing yards, in their Divisional Round win over the Colts last week.
Patrick Mahomes is the likely MVP and while he did not have ant TD in the win over Indy he passed for 278 yards and was not picked off. Travis Kelse and Tyreek Hill combined for 180 receiving yards and RB Damien Williams rushed for 129 of the Chiefs 180 rushing yards in the Game. KC will be facing a New England defense that stuffed the run against the Chargers and held them to only 14 points through three quarters. Overall, the Pats rank 22nd in the league defending the pass and 11th defending the run.
Patriots ATS Trends
8-3 ATS in their last 11 playoff Games
2-7 ATS in their last 9 AFC title Games
19-8 ATS in their last 27 Games facing a team with a winning record
Over record of 6-1 in their last 7 playoff Games
Chiefs ATS Trends
2-5-1 ATS in their last 8 Games
2-9 ATS in their last 11 playoff Games
6-2 ATS in their last 8 Games following a straight up win of more than 14 points
Over record of 5-2 in their last 7 Games
Jason's Pick: tough call in this one watching both of last week's Games with both teams impressing. Still, even on the road can't go against Brady and company. The Pats may not win and advaNCe to the Super Bowl, again, but they will, at least, cover the spread in what I think will be a close Game much like the regular season Game between the top two seeds in the AFC.
Bettorsworld Pick – Well, here we are again. The AFC Championship is here and oNCe again the Patriots are on the verge of yet another Super Bowl. Unreal. Amazing. You can be sure this feat will never be duplicated. Not in the NFL. Not in any professional sports league. In fact, the NFL is designed these days in a way that is supposed to prevent this from happening. Yet here we are.
Some may say, how you can bet against the mighty Patriots in this spot? All of the Playoff experieNCe. Brady, Belichick, the Dynasty, etc. Certainly, anything can happen here. These are two very good football teams and both are deserving of this shot. I can't imagine there's anyone anywhere that would be shocked with the outcome no matter who wins.
There's so many ways to pick apart a Game. So many stats, so many trends. But sometimes you just have to, what's that saying? KISS…….Keep It Simple Stupid.
If there's one simple edge to be had here, it's in the location of this Game. Sure, both teams deserve to be here, but only one of these teams earned the right to be playing this Game at home and that's the Kansas City Chiefs and guess what? It matters.
Sure, the Pats have played in the last 7 AFC Championships, winning 4 and losing 3. Of those 7 Games, 5 were in Foxborough where the Patriots went 4-1. Two of those Games were on the road, both in Denver and the Patriots lost them both. (Yes, Tom and Bill can lose big Games).
If home field makes a differeNCe in the playoffs, it's the Championship round where that really shows. Home tams are 66-30 straight up historically in this round and they cover at a 57.4% clip.
We mentioned last week that while many had the Chiefs defense pegged as one of the worst in the league, that may not have been true and we used their home yards per point  numbers to illustrate that. At home, the Chiefs defense was actually one of the best when it came to allowing opponents to convert yards into points. They helped us show Our readers what we meant by shutting down Andrew LUck and the Colts, holding them to just 15 first downs and 87 yards rushing.
Another interesting tid bit would be that perhaps the Colts were a bit of a paper tiger coming into last weeks Game as they had one of the weakest Schedules this year. We're not big on comparing Schedule strength in the NFL. It's not like college football where the differeNCe is drastic. In the NFL, we're talking 2 points or so separating all teams. But nonetheless, the Colts Schedule was one of the weakest. But guess whose Schedule was even weaker? Yep, the Patriots.
We like the Chiefs in this Game and we like them mainly because this Game takes place in Kansas City where they have been fantastic this year and where they have been very good on BOTH sides of the ball. They take on a Pats team that was just 3-5 on the road and as pointed out above, were beaten on the road in the AFC Championship the last two times they had to travel for this Game.
Our model has the Chiefs on top 35-28 when using full season data and 32-26 when only using data from the last 7 Games. That sounds about right but if the Chiefs were to put an exclamation point on this win and extend the margin even further late in this Game, we wouldn't be surprised. Chiefs -3