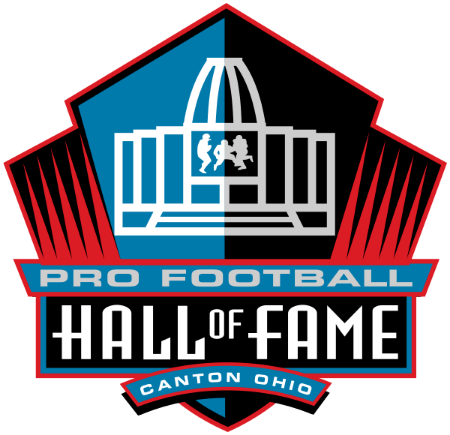 NFL Pre Season bettors are favoring the Denver Broncos over the Atlanta Falcons in the Hall of Fame game on Thursday, August 1 at 8 p.m. ET. The game opened at PK, but has moved to either -2 ½ or -3 in favor of Denver as of Tuesday afternoon, at which time 66% of total action is on the Broncos.
The total opened at 34 ½ and has moved to 34 at virtually all online sportsbooks with 52% of the action on UNDER.
The game takes place at Benson Hall of Fame Stadium in Canton, OH.
The game will be broadcast nationally on NBC. The forecast predicts partly cloudy skies with a temperature in the high 70's at game time and a 10% chance of rain.
Very Few 1st Stringers Will Play
This game, like all preseason games, is an exhibition event and we will see little to none of the first string players on either side. In fact, Atlanta WR Julio Jones has already tweeted that he won't play at all during the preseason. And really, why should he? He, like many veterans, doesn't need the reps and it would only be a chance to get hurt.
 The front office in Denver, led by first year coach Vic Fangio, has already declared newly acquired former Super Bowl MVP Joe Flacco won't step on the field. Instead, Kevin Hogan, who hasn't thrown a pass since September 17, 2017, will take the field before yielding to rookies Drew Lock and Brett Rypien.
Lock is expected by many to be the future in Denver and fans will be watching with high expectations when he hits the field. The youngster commented to the press that he is looking forward to managing the game effectively and won't be looking to make a big splash with down the field passes.
Falcons New Offensive Line
On the other side of the football, Atlanta will unveil a newly reminted offensive line which is badly needed after Matt Ryan was sacked a whopping 42 times last year.
Chris Lindstrom, drafted 14th overall and Kaleb McGary, drafted 31st overall, will bring new life to the Falcons offensive line and may see their first action in the Hall of Fame game. They will be blocking for 16 year veteran Matt Schaub and second year player Kurt Benkert.
The Falcons could have an advantage given their beefed up front combined with experience at the QB position.
Live Betting the Way to Go
However, we could just as easily be grasping at straws in a game that is nearly impossible to predict given the fact that second and third string players will be on the field for almost the entire game. Neither team is expected to open up their playbook and figure to keep things conservative which could ultimately lead to a low scoring game.
Observant bettors might be best served by watching the game, getting a feel for the way things are going and then monitoring live betting action offered at a sportsbook like BetOnine.
This might not be the most exciting game of the year, but it is real deal NFL football and we, like millions of fans, are glad to be watching after a long offseason break!