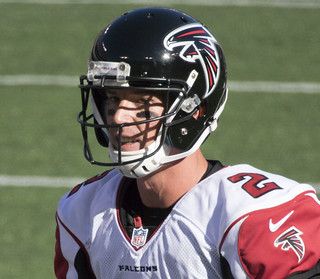 The Vikings are favored over the Falcons at home in week 1 NFL action where the current betting line has them -4 with a total of 47.5.
Last season the Vikings were 8-7-1 straight up and ATS while the Falcons were 7-9 straight up and a money burning 5-11 against the spread.
The Vikings regular season win total is set at 9 with the over price being -120 and the under +100 or even money. The Falcons number is also 9, however in their case, the premium is on the under at -130 while over bettors can get +110 on their wagers.
Last Year Disappointing for Both
Both teams missed the playoffs last year after being participants in 2017. Ironically, in 2017, both of these squads were bounced out of the playoffs by the eventual Super Bowl winner, the Philadelphia Eagles.
The Falcons were hit hard with injuries last year. They came out of the gate with a 1-4 record. Strung together 3 wins in a row and then proceeded to lose 5 in a row. At that point they were 4-9. While many teams may have thrown in the towel, they managed to win their last 3.
While the Falcons season was a disappointment, the Vikings was perhaps more so. Minnesota made it all the way to the NFC Championship the year before. They knocked on the door the previous year. They planned to kick it in with a Super Bowl appearance last year, only to miss the playoffs by a nose.
A 29-29 tie with the Packers in week 2 would come back to haunt them and a season finale loss to the Bears sealed their fate.
The Model Likes the Vikings – But We Don't!
So we have similar situations. Both teams looking for a return to glory. As teams do, both made off season moves. Most notably, the Falcons drafted a couple of offensive linemen to help protect Matt Ryan. Note that this writing takes place in June. There are likely more moves (and injuries) before they finally kick this game off in September.
With that in mind, we'll offer up a couple of score predictions based on last season. Specifically, using data from only the last 7 games as well as the entire season.
Full Season Data Prediction – Minnesota 27 Atlanta 23
Last 7 Games Data Only – Minnesota 24 Atlanta 18
So, the Vikings by 4 to 6.
This game is one of the least popular of week 1 in terms of betting interest from the general public. At least, at this point, in June. However sparse the action has been, it's been mostly all Falcons money.
When betting the NFL, we generally prefer to be going against the public. But in this spot, this game has a field goal or less difference written all over it. More than likely, this one is won in the final two minutes. In that type of a set up, we always want to be taking points. It's early yet, but mark us down for Falcons +4.5