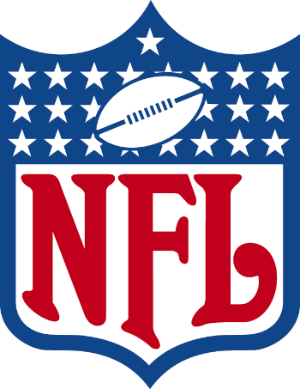 Here's a look at the score predictions from our model for the rest of the Week 12 NFL games. We run 3 sets of predictions, using full season data, the last 7 games only and the last 4 games only.
This is a great way to see the current form of the teams. The vast majority of methods used to make a line on a football game involve using stats from the entire season. However, often times, what happened in week 1 or week 4 is irrelevant come week 12 or week 14. Running the model with stats from different time frames solves this problem.
You'll notice some predictions using full season data differ from the predictions using only the last 7 games.
 1st score using full season data
 2nd score using last 4 games data
 3rd score using last 7 games data
Baltimore                 -4.0          25           
Jacksonville              43.5          17
  
Baltimore                 -4.0          17           
Jacksonville              43.5          15
  
Baltimore                 -4.0          23           
Jacksonville              43.5          14
  
  
  
Denver                    -2.0          13           
Carolina                  36.5          16
  
Denver                    -2.0          11           
Carolina                  36.5          18
  
Denver                    -2.0          13           
Carolina                  36.5          18
  
  
  
Atlanta                   42.5          16           
Washington                -4.5          26
  
Atlanta                   42.5          10           
Washington                -4.5          31
  
Atlanta                   42.5          14           
Washington                -4.5          24
  
  
  
Tampa Bay                 -3.0          17           
Cleveland                 42.5          23
  
Tampa Bay                 -3.0          16           
Cleveland                 42.5          28
  
Tampa Bay                 -3.0          17           
Cleveland                 42.5          28
  
  
  
Cincinnati                -1.0          21           
Tennessee                 42.5          19
  
Cincinnati                -1.0          15           
Tennessee                 42.5          32
  
Cincinnati                -1.0          18           
Tennessee                 42.5          21
  
  
  
Houston                   46.0          12           
Miami                    -12.0          32
  
Houston                   46.0          17           
Miami                    -12.0          34
  
Houston                   46.0          15           
Miami                    -12.0          28
  
  
  
Chicago                   41.0          14           
NY Jets                   -4.5          25
  
Chicago                   41.0          13           
NY Jets                   -4.5          27
  
Chicago                   41.0          15           
NY Jets                   -4.5          27
  
  
  
Las Vegas                 47.5          22           
Seattle                   -3.5          29
  
Las Vegas                 47.5          15           
Seattle                   -3.5          26
  
Las Vegas                 47.5          24           
Seattle                   -3.5          31
  
  
  
LA Chargers               -3.5          25           
Arizona                   47.5          26
  
LA Chargers               -3.5          30           
Arizona                   47.5          18
  
LA Chargers               -3.5          26           
Arizona                   47.5          27
  
  
  
LA Rams                   44.0          16           
Kansas City              -14.5          30
  
LA Rams                   44.0          11           
Kansas City              -14.5          32
  
LA Rams                   44.0          14           
Kansas City              -14.5          33
  
  
  
New Orleans               42.0          17           
San Francisco             -8.0          24
  
New Orleans               42.0          11           
San Francisco             -8.0          24
  
New Orleans               42.0          23           
San Francisco             -8.0          26
  
  
  
Green Bay                 46.5          16           
Philadelphia              -7.0          22
  
Green Bay                 46.5          25           
Philadelphia              -7.0          17
  
Green Bay                 46.5          18           
Philadelphia              -7.0          22
  
  
  
Pittsburgh                40.0          16           
Indianapolis              -2.5          16
  
Pittsburgh                40.0          18           
Indianapolis              -2.5          19
  
Pittsburgh                40.0          15           
Indianapolis              -2.5          17