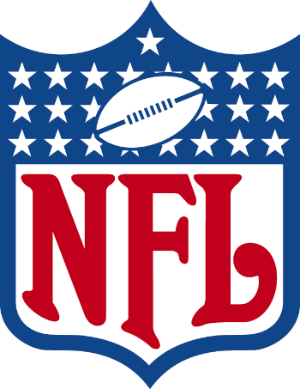 Ok we lied. We won't cover every game here. We already have full write ups on the Titans-Jags and Lions-Packers. Here, we'll take a look at the rest of the board for Week 18 of the NFL season.
We'll offer this caveat before we proceed. Be careful. Just because teams HAVE to win, doesn't mean they will. We see it every year. Bettors pour money into a team that has to win to get in against a team that doesn't need the game and what happens? Upset. Don't assume teams won't show up. Most will.
Chiefs at Raiders – This is a good one to start with. This game takes place on Saturday afternoon. Be careful with KC and not just in this game. Going forward. 10 of the Chiefs game this year were decided by 6 points or less, wins and losses. They'll score on anyone and can beat anyone. But they are also vulnerable defensively. Look no further than the last time these two met. Be careful here. Back up QB and all – Raiders +9.5
Rams at Seahawks – Would love to see the Rams win which would make the Packers/Lions game a true playoff game. Seattle really got after it last week against the Jets to stay alive. Many bettors only remember a teams last game which would put them on Seattle this week. In reality, the Seahawks are very mediocre. Rams +6
Giants at Eagles – Eagles need the  game, Giants don't and will rest starters. But be careful. If Philly gets up comfortably late the starters will come out. The need to win, they don't need to win by more than 14. Giants +14
Jets at Dolphins – The Dolphins had 5 chances to win a game leading up to this one. They failed every time. Why expect them to win now with a 3rd string QB against a very good Jets defense that will come to play? Jets +2.5
Browns at Steelers – If the Bills and Jets win, the Steelers are in with a win. A very real possibility. But the Browns are building on next year and a win here sets them up nicely to begin their run with Watson behind center from the get go. Looks like a tough spot for the Steelers. Browns +2.5
Texans at Colts – Next
Cardinals at 49ers – There's a scenario where the 49ers don't need this game depending on what the Eagles and Vikings do in the early games. More than likely, the 49ers need a win here for seeding. But without a doubt Shanahan will take players out if the 49ers get control of the game. Laying points here isn't wise. Pass
Chargers at Broncos – There's a chance the Chargers won't need a win to lock up the 5 seed depending on the Ravens-Bengals outcome. Pass
Bucs at Falcons – Not sure we'd take the Bucs even if they needed this one! Falcons -4
Cowboys at Commanders – The Cowboys need this one but at this point you'd be laying an inflated number. Dallas would be an excellent teaser choice this week at -1.
Panthers at Saints – Both teams eliminated. No interest.
Patriots at Bills – The Pats could get in with a win. It will be interesting to see what Belichick comes up with as a game plan. But the Bills need the game as well. We see the Bills winning this going away as they build momentum towards their Super Bowl run. Bills -7
Ravens vs. Bengals – The Ravens offensive yards per point number over the last 7 games is 22. That's the worst of all playoff or potential playoff teams. Great defense but they can't score. But the current line is inflated with the Bengals favored by 10, up from -6.5. The total looks appetizing though. UNDER 39.5
Bears at Vikings – Looks like the Bears will be tanking without tanking. They'll try to win with 2nd stringers. Vikings need it. Would never lay the current number but the Vikings in a teaser at -1 could work.