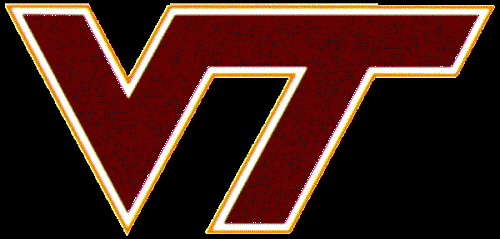 Virginia Tech is listed at odds of 25 to 1 to be crowned ACC football champion in 2019 by Jazz Sportsbook. That places the Hokies 5th overall in the conference but in the Coastal division, they would be 2nd behind Miami.
This is important from a futures betting standpoint as you don't necessarily have to win your wager to profit. Odds of 25 to 1 are juicy. Bet Tech and have them competing for the top spot in the Coastal and that opens up some nice hedging opportunities.
Things fell apart for Justin Fuente in his third year at the helm, as Virginia Tech somewhat felt apart, culminating in a 6-7 record (first losing season since 1992).
The Hokies managed to upend Virginia late in the season, but then lost to Cincinnati in the Military Bowl. Playing in the unpredictable Coastal division, the Hokies are still one of the favorites to make the ACC title game with +2500 to win the conference, which is only behind Miami in the division.
Spirits Were High for Hokies in Spring
Spirits were high in the spring as they tried to remove 2018 from memory. That starts with quarterback Ryan Willis, who is back for another year after an OK season, completing 58.5% of his passes for 24 touchdowns and nine picks, as well as 354 rushing yards and four more touchdowns.
His goal is to manage the offense and not turn it over while letting playmakers do most of the work. That means wide receivers Damon Hazelton (802 yards, 8 TDs) Tre Turner (20.6 yards per catch) and tight end Dalton Keane (341 yards). Get the ball to those guys and all will be fine with the offense.
However, to take that next step, someone has to step up in the backfield with a few guys in the mix led by Deshawn McClease (433 yards).
It doesn't help that only two starters return on the line, so there could be some issues early in the season. That said, with some nice younger pieces, VT doesn't expect them to fall off much.
Last Years Defense Unlike Virginia Tech
Defense is the biggest thing for this team after last year's debacle, allowing 206.5 rushing yards and 30.7 points per game, an abnormality under Bud Foster. The problem is that the line still has numerous issues and will be counting on a few transfers to produce in addition to returnees like Jarrod Hewitt and Emmanuel Belmar.
To help, linebacker should be set with leading tackler Rayshard Ashby (105) along with sophomore Dax Hollifield. Safety is another strong suit with senior Reggie Floyd still on the squad, though corner is up for debate as two sophomores are set to start after they were forced into starting roles as freshmen, struggling most of the way.
The defense should be better than a year ago, but automatic improvement shouldn't be expected simply because of Foster.
Hokies Could Be in the Mix in ACC
If the Hokies want to contend in the ACC, they'll need to do so early with their opening game at Boston College. Win that and they should be in the mix with all four conference home games being favorable, as well as the cross-division games against BC and Wake.
So even with a road trip to Notre Dame at the beginning of November, this team could still reach nine wins due to schedule. Willis should keep the offense relevant, while it's hard to see the defense being as bad.
Throw in a friendly schedule and five wins could be the minimum in ACC play if all goes well. Expecting eight or nine after last year seems like a stretch, but it's more than possible, especially with an experienced quarterback.
Hokies open with BC – Boston College Preview Here
2019 Virginia Tech Hokies Football Schedule
Aug. 31 at Boston College (opened -2.5)
Sept. 7 vs. Old Dominion
Sept. 14 vs. Furman
Sept. 27 vs. Duke (opened -7.5)
Oct. 5 at Miami (opened +6)
Oct. 12 vs. Rhode Island
Oct. 19 vs. North Carolina
Nov. 2 at Notre Dame (opened +14.5)
Nov. 9 vs. Wake Forest
Nov. 16 at Georgia Tech
Nov. 23 vs. Pittsburgh (opened -6)
Nov. 29 at Virginia (opened +2.5)