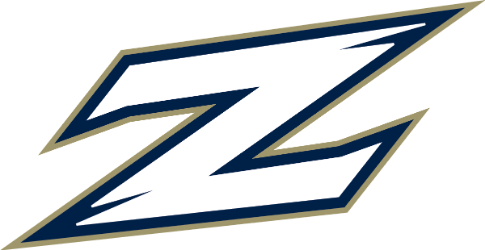 The Akron Zips are listed at odds of 100 to 1 to win the MAC in 2019 by Vegas, with a season win total number of over or under 3.5. Early bettors seem to think that win total is too high as the majority of the action has been on the under.
Despite making the MAC title game two years ago, the writing was on the wall for head coach Terry Bowden, who didn't make it after winning four games in 2018.
Enter Tom Arth, a local kid and former Akron quarterback, who spent the last two years at Chattanooga. 
New Offense Will Take Time to Gel
Arth ran a pass-first offense at Chattanooga and will likely take the same approach at Akron with Kato Nelson at quarterback. There's no telling if that will work after Nelson completed 52.0% of his passes on 6.8 yards per attempt last year, but they'll try.
Helping Nelson is a solid receiving corps with all of the top options back in Andre Williams (649 yards, 6 TDs), Jonah Morris (381 yards) and Nate Stewart (280 yards).
The question is if the passing game can open up the rushing attack that averaged 2.9 yards per carry last year (sacks included). Running back Delton Sands returns, though he'll get plenty of competition for carries from freshman Peter Hayes-Patrick.
Four linemen with experience return, so that should help, but learning a new offense is never easy and after averaging only 18.9 points per game last season, a ton isn't expected.
Depth a Concern on Defense
Not helping the situation is that the defense lost eight starters from a group that gave up 27.2 points per contest. With so many starters gone, depth is a concern at every level for the Zips.
The hope is that the few starters who return keep the defense a strength. That starts with sophomore middle linebacker Bubba Arslanian, who has a big hole to fill.
Helping him are two all-conference performers in outside linebacker John Lako and safety Alvin Davis. They also gets back corner Shawn Featherstone, who missed all of 2018 due to injury, but even then, there's a lot of youth and inexperience in the secondary.
The line could be the biggest question after allowing 200.2 rushing yards per game with end Josh Ward the only returnee up front.
The Rebuild Continues….
Akron may not make it to a bowl, but the schedule is more favorable than a year ago. In place of trips to Iowa State and South Carolina, it hosts Troy and plays at UMass, while Illinois replaces Northwestern for the Big Ten matchup.
It doesn't help that the Zips host the top teams in the East division, meaning they'll have to win a road game or two to hit the over, likely against CMU or BGSU. Other than that, the home game against Kent State may be the only other possibility for a MAC win.
The schedule is easier, but will it matter? The Zips are running a new offense after being one of the worst in the country last year and the defense lost almost all of its starters. Arth gives this team a new look, but reaching a bowl in the first year is a stretch. 
2019 Akron Zips Football Schedule
Aug. 31 at Illinois (opened +16)
Sept. 7 vs. UAB
Sept. 14 at Central Michigan
Sept. 21 vs. Troy
Sept. 28 at Massachusetts
Oct. 12 vs. Kent State
Oct. 19 vs. Buffalo
Oct. 26 at Northern Illinois
Nov. 2 at Bowling Green
Nov. 12 vs. Eastern Michigan
Nov. 20 at Miami (OH)
Nov. 26 vs. Ohio