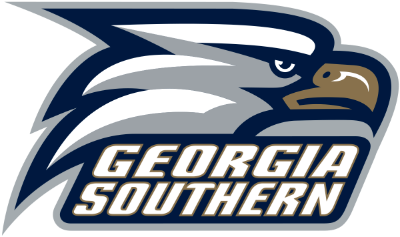 Bettors like the Georgia Southern Eagles to win 7 or more games once again in 2019 and participate in another Bowl game. Their season win total betting line is 6.5 wins with heavier action on the over.
It's been a weird couple seasons for Georgia Southern, but new head coach Chad Lunsford has them moving in the right direction. After going 2-10 in 2017, the Eagles stormed back to finish 10-3 last year with an incredible bowl win despite having an over/under of 5.5 wins. Continuing that success will be important.
The triple option rebounded last year, rushing for 266.2 yards and 30.5 points per game. Even with a lot of new pieces around the quarterback, this group should keep things moving.
Lots of Experience on the O-Line
Shai Werts has two full seasons under his belt after throwing for 10 touchdowns and no interceptions on 8.8 yards per attempt to go with 829 rushing yards and 13 more touchdowns last year.
The question is if he can repeat those numbers with questions along the line and at skill positions. The biggest positive is that eight players with starting experience return on the line including tackle Drew Wilson, who missed all of last year.
Tail backs Wesley Kennedy (388 yards) and Logan Wright (308 yards) also did their job in limited time last season. Receiver isn't as important in the option and that shouldn't be a major worry even with a couple targets gone.
"D" Looks to be More Aggressive
In order to come close to last year's record, the defense has to be just as good after allowing 362 yards and 21.6 points per game. In the second year of a 3-4 scheme, coordinator Scot Sloan hopes to be a little more aggressive, especially with end Raymond Johnson (4.5 sacks) and linebacker Rashad Byrd.
There are a few seniors surrounding those guys in third-year starting tackle Ty Phillips and outside linebacker Jay Bowdry. While cornerback is set with Kindle Vildor and Monquavion Brinson, both safeties are new and could be the unit that holds the defense back from being better. 
Tough Schedule to Prevent 9 Wins
The only problem for Georgia Southern reaching another nine regular-season wins is the schedule, which features trips to LSU, Minnesota, App. State, Troy and Arkansas State.
That could easily be five losses, two more than the Eagles had all last season. Of course, they should win their other seven games with a slew of favorable home games in Sun Belt play to go with a trip to South Alabama.
To reach eight or nine wins, they'll need a couple upsets and that's at least possible in conference play.
Werts should keep the offense humming and the defense is stout, but this is still a team that showed some inconsistencies last year, from beating App. State by 20 points, to losing by 19 points at ULM and 14 points at home against Troy. The highs are nice, but with a more difficult schedule, they may not be as often in 2019.
Additional previews linked below in schedule
2019 Georgia Southern Eagles Football Schedule
Aug. 31 at LSU
Sept. 7 vs. Maine
Sept. 14 at Minnesota
Sept. 28 vs. Louisiana
Oct. 3 at South Alabama
Oct. 19 vs. Coastal Carolina
Oct. 26 vs. New Mexico State
Oct. 31 at Appalachian State
Nov. 9 at Troy
Nov. 16 vs. UL Monroe
Nov. 23 at Arkansas State
Nov. 30 vs. Georgia State