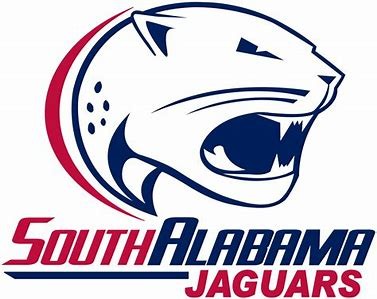 South Alabama has a season win total betting line of over or under 2.5 wins for 2019. The Jaguars have never had a winning season as an FBS participant and it looks like that won't change this year.
South Alabama's new coaching staff was supposed to change things, but it got worse and finished with one fewer win in 2018.
Head coach Steve Campbell may have an even harder task in his second year as he has to break in a new quarterback.
New QB (Again)
USA will have a new quarterback, but that's been the case the prior five seasons so it's nothing new. Inexperienced Cephus Johnson appears to be the guy after attempting 19 passes last year as the third stringer mostly in blowout situations.
The question is if the offense will mix things up under coordinator Kenny Edenfield, who leaned on the run despite the team averaging 3.7 yards per carry year. If those numbers continue, the offense will again struggle to produce after scoring 24.2 points per game.
There are at least pieces to help Johnson with four returning players on the line who started at least six games last year.
Throw in some juco transfers and they have decent depth to go with returning running back Tra Minter (801 yards, 6 TDs). Kawaan Baker (251 rushing yards, 9 TDs, 494 receiving yards, 4 TDs) is a pure playmaker, though the other receiving options are questionable with Malik Stanley and Jalen Tolbert expected to start after combining for 12 catches last season.
40 ppg On Defense Won't Win Games
The defense was equally bad last year, allowing 38.8 points per game, but there is some hope after Campbell added some speedy juco transfers. They're expected to be in the 3-4 exclusively after mixing it up probably too often last season.
Tyree Turner (10 TFL, 4 sacks) should be in for another solid season on the line and there are intriguing pieces around him, including senior tackles Sean Brown and Jordon Beaton. Sophomore Nick Mobley leads the linebackers, and they also get back Riley Cole and Roy Yancey from lengthy injuries.
The secondary has a few more issues, but that's where the transfers enter the picture and the hope is that they bring sizable improvement.
Better Than Last Year?
South Alabama could be better than last year, but this team is still another year from having a chance at a bowl. It doesn't help that it'll likely win only one non-conference game.
There's also the issue in the Sun Belt in that all four of its home games are against four of the projected best teams in the conference. If the Jaguars want to surpass three wins, they'll likely need a couple road wins and they'd most likely come against ULM, Texas State or Georgia State.
Campbell and the new coaching staff were supposed to take this team to the next level, but there's a decent chance the Jaguars win three games in each of the first two seasons of being in charge.
Additional previews linked below under schedule
2019 South Alabama Jaguars Football Schedule
Aug. 31 at Nebraska (opened +34)
Sept. 7 vs. Jackson State
Sept. 14 vs. Memphis
Sept. 21 at UAB
Sept. 28 at UL Monroe
Oct. 3 vs. Georgia Southern
Oct. 16 at Troy (opened +16.5)
Oct. 26 vs. Appalachian State
Nov. 9 at Texas State
Nov. 16 vs. Louisiana
Nov. 23 at Georgia State
Nov. 30 vs. Arkansas State