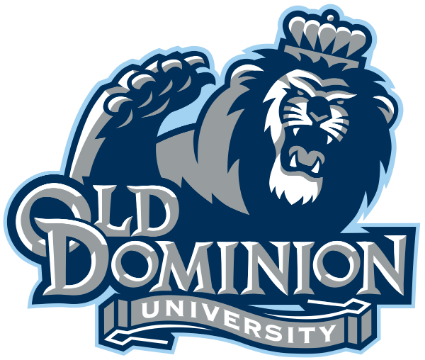 The nations sports bettors are predicting another losing football season for the Old Dominion Monarchs. The Monarchs season win total betting line opened at 4.5 wins and bettors have bet the under heavily.
Old Dominion once again disappointed last year, finishing with four wins, and unfortunately the future doesn't look much better. While head coach Bobby Wilder took this team to a 10-3 record and a bowl win in 2016, it's at a bit of a crossroads.
Lack of Returning Starters
With a lack of returning starters on both sides of the ball, the Monarchs will hope something changes, though their opening over/under of 4.5 wins (heavy money on the under) suggests it won't.
ODU's offense wasn't bad last year, averaging 30.8 points per game, but it lacked consistency. It went from scoring 10 points against Liberty to 49 against Virginia Tech to 34 against North Texas and then 13 against Rice in the finale.
None of those results make sense when put together. It may not be any better in 2019 with a quarterback battle that could run four or five players deep.
Steven Williams has experience and attempted 263 passes two years ago, but doesn't have the job locked up with a couple juco transfers stealing the spring in Messiah deWeaver and Stone Smartt.
While running backs Kesean Strong (499 yards, 9 TDs), Matt Geiger and Brandon Sinclair return, there are questions everywhere else. Surrounding a couple veteran guards are three underclassmen on the line, while receiver will be completely new as Strong is the top returnee with 21 receptions.
The top returnees at wide out are Darrell Brown (9 receptions) and Hasaan Patterson (2 rec.), though a couple grad transfers could help in Eric Kumah and tight end Chris Cunningham.
Problems for an Already Bad Defense
Unfortunately, the situation isn't any better on the defensive side after allowing 216.4 rushing yards and 35.9 points per game. New coordinator David Blackwell (formerly at East Carolina) should give this group a jump in a 4-2-5 attacking scheme, but only four full-time starters return.
The line is the biggest question with a lot of inexperience surrounding tackles Jeremy Meiser and Juwan Ross.
The hope is that a deep linebacking corps can get things going with Lawrence Garner (9 TFL) and Jordan Young the starters. The secondary also has a young core built mostly with underclassmen, though most of those guys got experience last year and junior corner Joe Joe Headen was at least a regular starter.
Bowl Game Unlikely
Old Dominion need to get out to a better start than last season and that means beating Norfolk and ECU. If they can get two non-conference wins, the Monarchs have a manageable C-USA schedule that includes a cross-division home game against UTSA.
Throw in home contests against WKU and Charlotte, and five wins are possible if everything works out. Making a bowl still seems like a stretch for a team who lost a ton of starters and is relying on a lot of juco transfers.
In addition, starting quarterback is unknown entering the fall and even then, there's a good chance the Monarchs use multiple guys under center this season.
While the defense should improve under a new coordinator, it won't improve to levels that help them win more games with numerous questions on offense.
Use yards per point to handicap NFL and college football
2019 Old Dominion Monarchs Football Schedule
Aug. 31 vs. Norfolk State
Sept. 7 at Virginia Tech
Sept. 21 at Virginia
Sept. 28 vs. East Carolina
Oct. 5 vs. Western Kentucky
Oct. 12 at Marshall
Oct. 19 at UAB
Oct. 26 vs. Florida Atlantic
Nov. 2 at Florida International
Nov. 9 vs. UTSA
Nov. 23 at Middle Tennessee
Nov. 30 vs. Charlotte