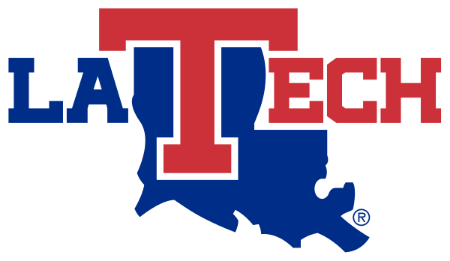 La Tech football has it's season win total betting line set at over or under 7.5 wins for 2019. They are also listed at odds of roughly 9 to 1 to win the C-USA Title.
Louisiana Tech went 8-5 and won its bowl last year, but the overall result was still a bit disappointing, finishing two games behind UAB in the C-USA's West division.
Good Team But No Titles
The Bulldogs have been one of the best teams in the conference, yet Skip Holtz hasn't won a title in his six years. Unfortunately, this probably isn't the year.
The biggest disappointment from last year was that the offense averaged 24.7 points per game, down more than five points from 2017. Part of that was quarterback J'Mar Smith (57.0% completion, 14 TDs, 9 INTs) not taking a step forward and the other was an ineffective rushing attack which averaged 3.8 yards per carry (sacks included).
If Smith doesn't improve in his third year as a full-time starter, it'd be a disappointment for La. Tech, especially with top wide out Adrian Hardy (1,052 yards, 6 TDs) still there.
The backfield also returns its top options between Jaqwis Dancy (610 yards, 9 TDs) and Israel Tucker (333 yards) and should find more success behind a line that returns six players with starting experience, including a slew of upperclassmen.
However, this offense relies on Smith and if he doesn't improve, it'll be another seven or eight win season.
All New Defensive Line
The Bulldogs had one of the best playmakers in the country last year in Jaylon Ferguson (FBS record in career sacks) en route to 23.8 points per game allowed, but he's gone.
The hope is that new coordinator Bob Diaco infuses something else into the group after serving roles at Oklahoma and Nebraska the last couple years.
The line will be completely new with end Willie Baker having a mark on his back to come close to matching what Ferguson did. While there are questions up front, the back end is mostly set.
Linebacker Collin Scott is a good place to start in the middle of the 4-2-5 scheme, while the secondary returns every relevant piece. Amik Robertson and L'Jarius Sneed form maybe the best cornerback tandem in the conference, while all three safeties are seniors. Ferguson is gone, but this group shouldn't fall off that much without him.
Despite Issues La Tech Still a Contender
Louisiana Tech isn't expected to win the West division, but if the offense figures things out, it should be in the mix. Outside of the trip to Texas in the opener, there isn't an overwhelmingly difficult matchup.
If the Bulldogs can beat Bowling Green a couple weeks after Texas, that could set up for three non-conference wins. However, having a chance in the West means they have to win both home games against USM and NTU.
Otherwise, the late trips to Marshall and UAB will be too much to overcome, especially since Smith has gotten worse in the second half of each of the last two seasons.
Holtz should be headed for another eight wins with this team, but with Marshall and FIU in cross-division play, the only chance the Bulldogs have of making the title game is if the offense takes a big leap and the defense doesn't fall off without their sack master.
You can read previews for some of La Tech's opponents below using the links in the schedule.
2019 Louisiana Tech Bulldogs Football Schedule
Aug. 31 at Texas (opened +21)
Sept. 7 vs. Grambling
Sept. 14 at Bowling Green
Sept. 21 vs. Florida International
Sept. 28 at Rice
Oct. 12 vs. Massachusetts
Oct. 19 vs. Southern Miss
Oct. 26 at UTEP
Nov. 9 vs. North Texas
Nov. 15 at Marshall
Nov. 23 at UAB
Nov. 30 vs. UTSA