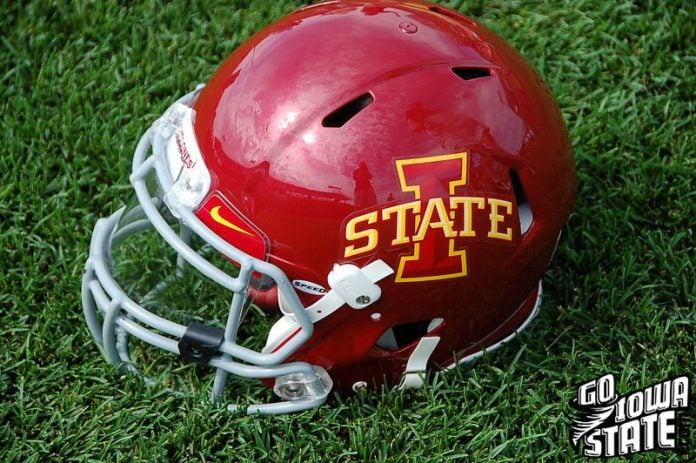 The Iowa State Football betting odds for 2019 in terms of season win total is concerned are over/under 8 wins. Read on for our predictions for the Cyclones this year.
Iowa State has impressed with eight wins in back-to-back seasons and its potential is finally seen in the odds. An afterthought the last couple seasons, the Cyclones have the fourth-best odds to win the Big 12, which is the highest it's been in a long time.
They have the pieces to compete with the best teams in the conference, but do they have enough to take them down? Their over/under of 8 wins (at 5Dimes Sportsbook) shows they'll be a nuisance again, but probably won't have enough to compete at the top.
The Offense Loses Top RB and Receiver
There's no reason to doubt Matt Campbell at this point, turning Iowa State into a relevant football team almost out of nowhere. Entering 2019, he has the quarterback to reach eight wins again with Brock Purdy in his sophomore season. Purdy came through for the Cyclones halfway into 2018 and finished with 21 total touchdowns (16 passing) and seven picks to go with a stout 10.2 yards per attempt.
The problem is that his top running back and wide receiver are gone to the NFL and the same kind of talent isn't in waiting. Kene Nwangwu, Johnnie Lang and Sheldon Croney have the most experience in the backfield, but there was a feeling in the spring that freshman Breece Hall would become starter at some point during the year.
It's a similar situation at receiver, though Tarique Milton (417 yards) and Deshaunte Jones (366 yards) will likely finish as the top two targets.
Helping is a deep offensive line that returns every starter to go with underclassmen ready for more time in the waiting. This unit struggled at times last year, but experience is always good up front.
The Defense Remains Stout
Even with a good offense, the calling card for Campbell's ISU teams has been the defense, which allowed only 22.5 points per game last year, best in the conference. That should be the case again in 2019 with a solid core to work around.
The line should remain elite with end JaQuan Bailey (8 sacks) and tackle Ray Lima, both seniors, though there's a multitude of viable pieces around them.
Marcel Spears and Michael Rose return at linebacker, while tackle leader Greg Eisworth is back at safety.
Cornerback is probably the biggest question, but Datrone Young and Anthony Johnson already have starting experience even though they're only sophomores.
9 Wins May Require a Little Luck
As seen in the returning talent, the Cyclones should be just as good as last year, if not better, if Purdy takes another step forward. They should get out to a 3-0 start with a home win against Iowa, but even with a loss, eight overall wins is still possible, which is what happened last year.
The main problem is that Iowa State has five Big 12 road games, so it won't be as easy. To stay in that upper echelon, they'll likely have to beat Texas at home, or win at least three road games.
Either way, as long as the defense remains one of the best in the conference and the offense can stay relevant with Purdy and a more experienced line, the Clones should be headed to another decent bowl.
To take that next step and reach nine wins, they'll need to steal road games against the likes of Baylor, WVU, Tech or KSU, and that's more than possible this year.
2019 Iowa State Cyclones Football Schedule
Aug. 31 vs. Northern Iowa
Sept. 14 vs. Iowa
Sept. 21 vs. Louisiana Monroe
Sept. 28 at Baylor
Oct. 5 vs. TCU
Oct. 12 at West Virginia
Oct. 19 at Texas Tech
Oct. 26 vs. Oklahoma State
Nov. 9 at Oklahoma
Nov. 16 vs. Texas
Nov. 23 vs. Kansas
Nov. 30 at Kansas State